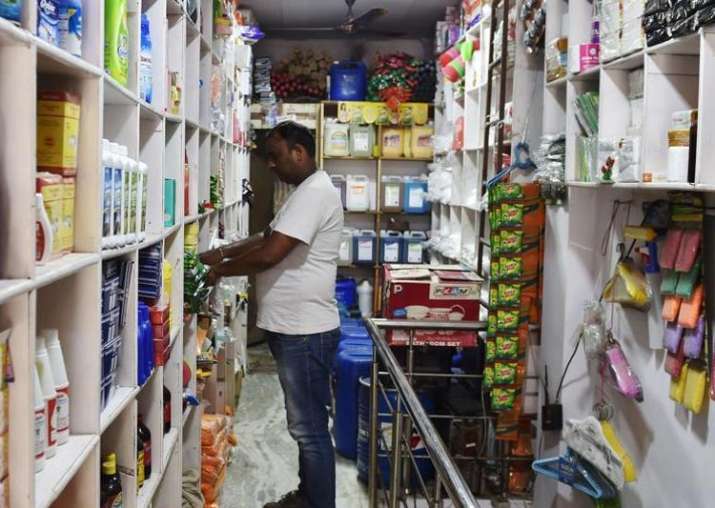 Days after allowing manufacturers to clear the unsold stocks by September 30 with new maximum retail price (MRP) calculated as per the GST rates, the government today said that failure to abide by the order will attract a jail term and a fine up to Rs 1 lakh.
Consumer Affairs Minister Ram Vilas Paswan said that a committee has been set up to address consumer grievances on GST and helplines have been increased to 60 from 14 to address tax-related querries. More than 700 querries have been received by the consumer helplines and the ministry has sought expert help from the Finance ministry to resolve them.
"There are initial hiccups while implementing GST, but all those will be resolved soon. All ministries concerned, including finance and consumer affairs, are alert and a redressal mechanism is in place to resolve the concerns of consumers and traders," Paswan said.
"We have told companies to reprint revised rates on unsold goods. Stickers of new MRP should be pasted so that consumers are aware of the change in rates after GST."
It is mandatory to print revised MRP on the inventory, else stringent action will be taken for violation of the Packaged Commodities Rules, he warned. 
"Non-compliance of this will attract a fine of Rs 25,000 for first time offence, Rs 50,000 for second time and up to Rs 1 lakh penalty for third offence onwards and even imprisonment of up to one year," the Minister said.
India moved to the Goods and Services Tax (GST) on July 1. A relaxation was given to manufacturers and importers to reprint the new MRP after GST on the inventory to be sold by September. Paswan also said the new rates to be printed on the inventory should be communicated to the Consumer Affairs Ministry and advertised for better awareness of consumers.