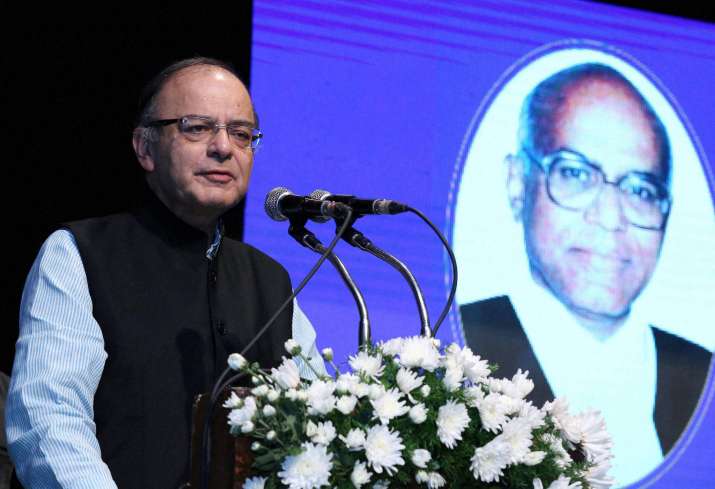 Advocating a role of facilitator for the government, Finance Minister Arun Jaitley has said that the government's urge to control everything has to be restrained in a liberalised economy.
"Government then have to become facilitators. The government's urge to control has to be restrained," he said in Hyderabad on July 24.
Further, he said expansion of judicial remit too was "inconsistent" with economic reforms.
"Just as there is an urge to control by the government, there is a corresponding urge to expand as far as the judiciary is concerned. And that urge to expand, like the government's urge to control, is also inconsistent with the idea of more market-centric reforms," he said while delivering the Justice Konda Madhva Reddy Memorial lecture in Hyderabad.
The whole idea behind the arbitration laws was to allow parties to settle disputes amicably without the judiciary's intervention, Jaitley said.
"The whole object of arbitration law was that parties choose their own forum and the courts don't interfere. And that is the practise world over…In liberalised economy the interference itself will be counter-productive to the whole objective of investment," he said.
Jaitley added that India did not have the "intellectual honesty" to admit that the previous economic model was at least "partly fraud".
"If you compare the pre-1991 with the post-1991 situation…there is one lesson as far as the government is concerned. Inherently government has an urge to control. Government have an urge to regulate. Government have urge to become overbearing. All this is somewhat inconsistent with the post-1991 environment," he said.  
"The reforms could have dated at least two decades back. But hopefully the jury on the subject will always be out and it will be matter of historians and analysts to write this," he said.
"The state monopoly was considered to be in the larger interest of the public. Telephony is one example where the state monopoly could provide telephony only to less than one per cent of the people where you have 50 years of state monopoly," Jaitley said.