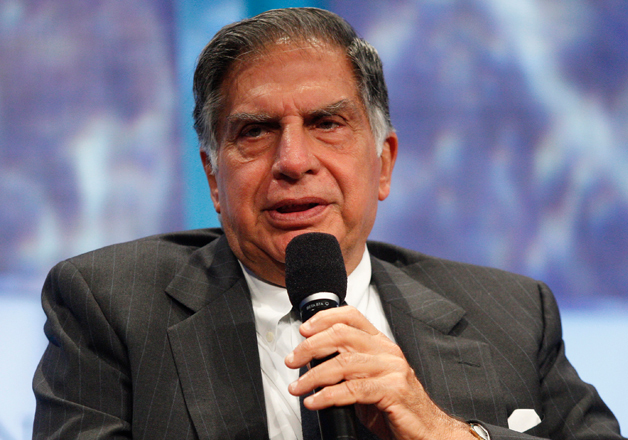 Hours after assuming charge as interim Chairman of the Tata Group, Ratan Tata today asked senior management to focus on their businesses without being concerned about the top level change.
Stating that his role is for short term so as to ensure stability and continuity at the group, he asked top executives to act as leaders in respective markets and focus on enhancing returns to shareholders.
"I assumed the role of the interim Chairman for stability and continuity so that there is no vacuum. This will be for a short time. A new permanent leadership will be in place," he said while addressing Managing Directors and senior leaders of Tata companies at the Bombay House.
"The companies must focus on their market position vis-à-vis competition, and not compare themselves to their own past. The drive must be on leadership rather than to follow," Tata, according to the group statement, said.
Referring to the ongoing initiatives in group companies, he said, "We will evaluate and continue to undertake those that are required to. If there is any change, they will be discussed with you."
Recollecting his past association with the executives, Tata said, "I look forward to working with you as we have worked together in the past. An institution must exceed the people who lead it. I am proud of all of you, and let us continue to build the group together."
In an unexpected development, the Tata Sons conglomerate on Monday announced its board had replaced Mistry as the company Chairman, and named Ratan Tata as interim Chairman.
The Board also constituted a Selection Committee to choose a new Chairman for Tata Sons, comprising Ratan N. Tata, Venu Srinivasan, Amit Chandra, Ronen Sen and Lord Kumar Bhattacharyya.
The committee, set up as per the criteria in the Articles of Association of Tata Sons, has been mandated to complete the selection process in four months.
Mistry, 48, born in Ireland, had taken over as Chairman of Tata Sons barely four years ago, in December 2012.