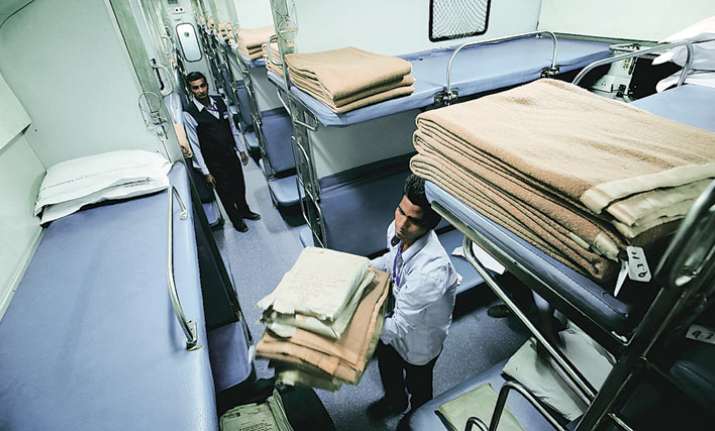 Facing criticism over a Comptroller and Auditor General (CAG) report highlighting the fact that dirty blankets are being provided to the passenger, the railways is now planning to discontinue providing them in AC coaches in select trains.
This comes after the CAG, in its report tabled in the Parliament, said that the washing and sanitation of linen as well as blankets are not done as per the norms established by the railways.
CAG found that in 14 selected depots, under nine zonal railways, no blankets had been dry-cleaned in the said period. And except in seven depots, under five zonal railways, linen had not been sanitised. 
On a trial basis, the railways will maintain the temperature at 24°C in these AC coaches, up from the current 19°C, so that passengers do not feel the need of blankets, an official  said, adding that blankets would be provided in other trains. 
A railway official told Business Standard that it was a more economical option to remove the blankets, considering that it takes Rs 55 to clean a bedroll while passengers are charged Rs 22 for its use. 
According to the guidelines stipulated by the railways, the bedrolls were to be washed every one to two months, which was not being followed.
The CAG noted that this was due to the outsourcing of washing the linen as the railways could not handle the existing load. Also, there was no quality control for the washing through departmental mechanised laundries.
Earlier, the Cag, in its report, had also termed food and beverages served by Indian Railways to passengers as 'unsuitable for human consumption'. The national auditor also observed several deficiencies in food quality, adding that cleanliness and hygiene were not being maintained by the staff at catering units at stations and in trains as well.