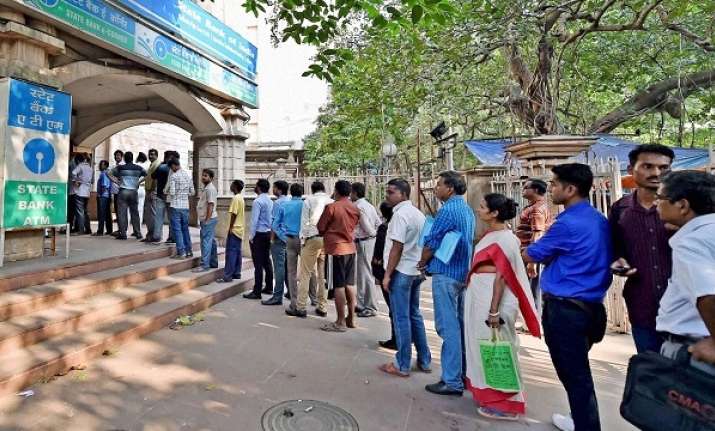 Prime Minister Narendra Modi wanted to maintain the secrecy of his 'demonetisation' move to such an extent that it was not revealed even to the top bankers of the country, including SBI chairperson Arundhati Bhattacharya, till he went on air at 8 pm on November 8 to announce the decision.
According to a report in Times of India, in the first week of November, RBI officials asked the chairpersons and MDs of all the top banks in India to attend a meeting at the central bank's headquarters in south Mumbai scheduled for 7 pm on November 8.
The central bank, usually, shares agenda with the bankers for such meetings so that they come prepared with their inputs. 
However, the TOI report quotes two bankers as saying that  for Nov 8 meeting, no such agenda was shared with them. 
On November 8, the meeting started with discussion on the situation pertaining to non-performing assets in the banking sector.
The TOI report quotes some bankers as saying that just before 8 pm, RBI officials switched on the TVs in the room saying the PM would be on air soon and that they would continue the discussion after his speech. 
None of the top bankers had any clue on 'demonetisation' till the time PM Modi made the announcement.
"Basically it was as much of a surprise to us as to anybody else," SBI chairperson Arundhati Bhattacharya told TOI.
"The mood (among bankers) was just to get out of the place and get things in place. We had to get out quickly to tell our people to switch off the ATMs by midnight; about the evacuation the next day, which was a huge exercise, then to take care of the recalibration; in the branches, what would be the instructions because there was to be exchanges, Rs 10,000 withdrawals etc," she added.
The deputy governors of RBI, however, listed out what was expected of the top bankers and they all scrambled to meet their teams.