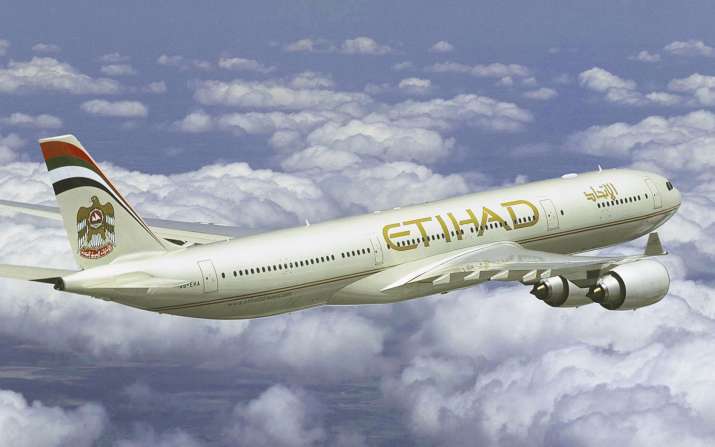 An Etihad Airways aircraft with over 200 people on board suffered a tyre burst on landing, forcing the Mumbai airport authorities to shut operations at the main runway this evening. The operations were moved to the secondary runway after the plane from Abu Dhabi got stuck in the middle of the runway, an airport official said. The incident took place at around 7 pm.
The aircraft had 196 passengers and 13 crew members on board, the official said.
Etihad Airways confirmed the incident and said that all passengers and crew are safe. 
"An Abu Dhabi-Mumbai Etihad Airways flight experienced tyre deflation after landing, was immediately towed from runway to parking bay. 

All passengers and crew are fine and engineers are ready to replace the deflated tyres after guests have disembarked the aircraft," the carrier said in a statement.
The Mumbai airport has a unique layout with two runways -- the main runway and a secondary one - intersecting each other.
"Runway 14-32 (the secondary one) was in use as runway 09-27 (the main one) was taken over for inspection as Etihad Airways flight EY 204 had a tyre deflated after arrival on the main runway," the official said.
(With PTI inputs)