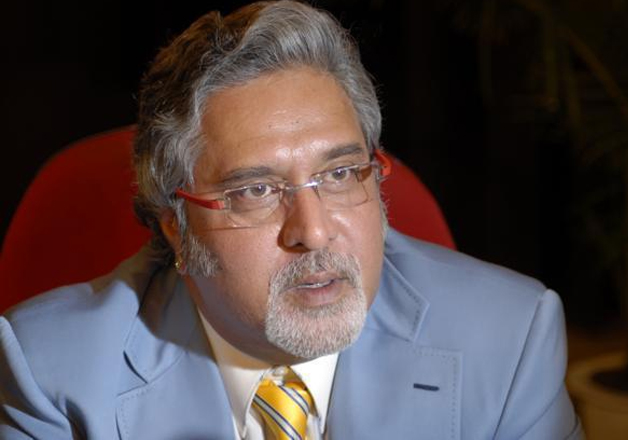 The Enforcement Directorate (ED) has seized fresh assets of liquor baron Vijay Mallya, worth nearly Rs 1,600 crore, in connection with a money laundering case against him.
The ED's move came after a special Prevention of Money Laundering Act court allowed the agency's plea for further attachments. 
Officials said that the orders for the fresh attachment of freezed and pledged shares are being carried out under the provisions of the Criminal Procedure Code (CrPC) and will be over and above the two earlier attachments worth around 8,000 crores issued under anti-money laundering laws.
The court, which declared Mallya a proclaimed offender, however, rejected ED's request for attachment of Mallya's overseas properties.
The ED said that now-defunct Kingfisher Airlines promoter Mallya has not cooperated with it in its investigation in the case till now.
"Mallya, who had been summoned by the Enforcement Directorate in the money laundering case has not cooperated in the ongoing investigation. He neither presented himself in pursuance of the summons issued to him by ED in March and April, 2016, nor honoured the directions dated June 21 this year of the court to appear before the court on July 29," an ED statement said.
"In view of his repetitive avoidance and non compliance, ED had filed an application before special court for PMLA to declare Mallya, a proclaimed offender under provision of section 82 of CrPC and attach his movable and immovable properties to compel the offender to join investigation," the statement added.
"Now on application of ED, the court has ordered attachment of shares having current market value of approximately Rs 1,620 crore. This is in addition to earlier attachment of movable and immovable properties worth Rs 8,041 crore (market value) under PMLA by the ED," it further said.
The ED had moved the court last month seeking that Mallya be declared a proclaimed offender and his properties be attached as he did not comply with a proclamation order issued against him requiring him to appear before the court.