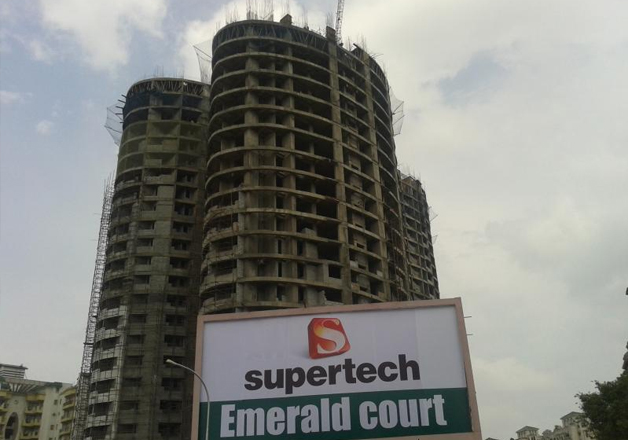 The Supreme Court today came down hard on real estate developer Supertech saying that it must return the money to 17 flat buyers of its Emerald Court project in Noida "even if the company is declared bankrupt, or dead".
"We don't care. It has to refund its buyers," the court observed.
In its order, the apex court said that the company has to refund the principal amount to flat buyers and pay 10 per cent annual interest on the amount starting January 2015. The court granted four weeks time to Supertech to pay back 17 buyers.
The court also directed the real estate developer to submit the chart of payment after refunding its buyers.
The court posted the matter for further hearing on October 25.
Meanwhile, the National Building Construction Corporation (NBCC), which was asked to check the legal aspects of the construction, sought four weeks more time to submit its report.
The SC had asked public sector enterprise NBCC to check if the distance between the two towers—Apex and Ceyane—being built by Supertech in Noida was in line with building norms in the city and whether the buildings were built according to the sanctioned plans.
The Allahabad High Court had on April 11, 2014, ordered demolition of the two 40-storey residential twin towers in Noida while directing Supertech to refund money to homebuyers with 14 per cent interest in three months. The firm had refunded money to many homebuyers and approached the SC which stayed the demolition but refrained it from selling or transferring the flats.
The two towers have 857 apartments of which 627 had been booked. The residential towers were part of the Emerald Court Project in Sector 93 A, Noida. They are presently unoccupied.