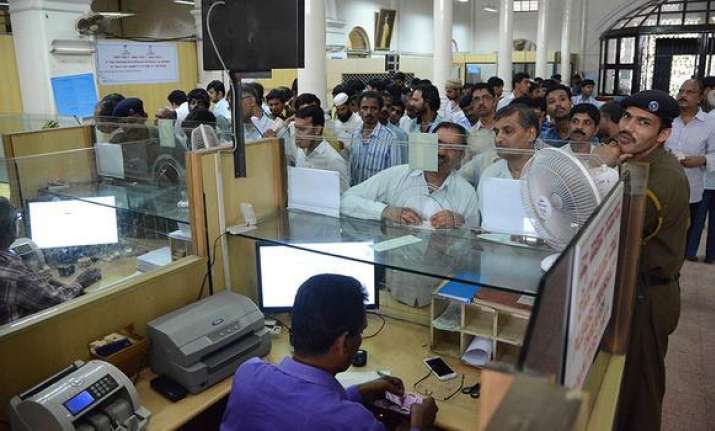 With over a fortnight since Centre outlawed old Rs 500 and Rs 1000 currency notes, banks have been able to meet only 20-25 per cent of the average daily demand of the cash.
Around Rs 15,000 crore - Rs 20,000 crore is the average daily cash estimate of the country, of which only 20-25 per cent is being met, reports Times of India quoting banking sources.
Before PM Modi's demonetisation drive, average daily cash transported across the country was between Rs 15,000 crore and Rs 20,000 crore, the daily reports. The figure has now reportedly dropped to around Rs 4,000 crore to Rs 5,000 crore.
However, the RBI and cash logistics have not shared the value of currency notes being supplied to banks and post offices, but the figure is believed to just one-fourth of the pre-demonetisation days.
Supply has fallen drastically but it is improving on daily basis.
The situation is better in metros where about 25 per cent or more of the daily cash requirement is currently being met.
But in non-metro and rural areas, the corresponding figure is much lower due to choked supply of currency notes from RBI and inability of ATMs to dispense cash as not all of them have been recalibrated to dispense the new Rs 2,000 and Rs 500 notes.