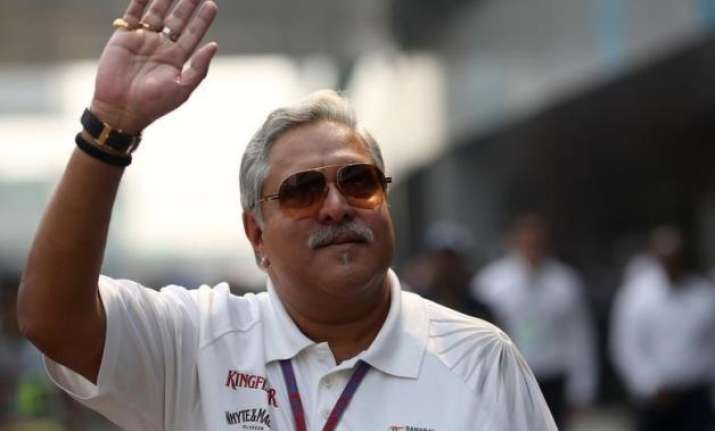 New Delhi: 'Wilful defaulter' and liquor baron Vijay Mallya, who is facing legal proceedings for defaulting on loans of over Rs 9,000 crores, used a diplomatic passport to fly out of India on March 2, a report said today. The passport was issued to him in his capacity as a Rajya Sabha MP of Karnataka.
A Times of India report mentioned, while quoting a CBI source, Mallya -- a frequent flyer -- has been using his diplomatic passport. The latest revelations comes day after it was reported that the former Kingfisher boss left for London on March 2, few days before the banks moved an application in Supreme Court seeking his arrest in loan-default case.
India TV had earlier reported that accompanied by woman, Mallya flew first class to London. He took London bound Jet Airways flight 9W 122 at 1:30pm on March 2. He was also carrying a lot of stuff with him for his journey out of India.
The identity of Mallya's woman companion is yet to be ascertained with reports suggesting that he travelled in first class to avoid 'unwanted' exposure in the media. The first class has usually low occupancy and there is a strict restriction on the movement of cabin crew in this category.
 
Also in north London's Hertfordshire, where Mallya owns a luxury residence, many locals confirmed his presence.
The CBI, which is facing heat over change in its lookout notice against Mallya, is now exploring all options to repatriate him. The central probe agency yesterday admitted that the first lookout notice for Mallya's detention at the country's exit points was issued in error. The agency was accused of changing the nature of lookout notice against Mallya within one month of issuance from seeking his detention while leaving the country to that merely providing information about his travel plans.
Meanwhile, after writing to Prime Minister Narendra Modi seeking his intervention in safeguarding their interest, employees of now defunct Kingfisher Airlines are planning to file a case in the Supreme Court in order to get their dues from the company. The employees are in touch with senior lawyer MV Kini to put their case before the apex court and they have been assured by him that their case will be fought pro bono (for free), given their financial condition.
Kingfisher employees in their letter to the Prime Minister, highlighting their humanitarian plight as they have not been paid their dues including salaries and statutory dues like the Provident Fund and Gratuity, adding that they are also being hounded by Income Tax notices although the tax default is from the side of the Airlines
Also the Enforcement Directorate (ED) yesterday summoned Mallya to appear before the agency on March 18 for questioning in the ongoing probe into a money-laundering case.