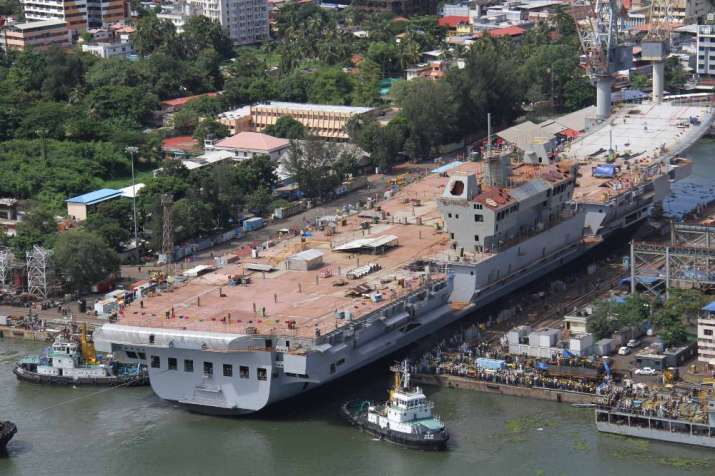 The country's largest public sector shipyard company Cochin Shipyard hit the ground running on its first day at the stock market, trading at Rs 461 on National Stock Exchange on Friday, higher by nearly 8 percent over issue price of Rs 432.
The stock immediately gained momentum and hit a high of Rs 528.15 in early trade, up more than 22 percent over IPO price. At 11 am, the stock was trading at Rs 514.65, against issue price of Rs 432 and pre-opening price of Rs 440.15.
Analysts said the stock could have hit higher levels if not for weak market conditions. The stock had seen overwhelming response from investors and the financials of the company were strong in last five years, experts feel.
Cochin Shipyard raised more than Rs 1,450 crore through its share sale offer that comprised of a fresh issue of 2.2656 crore shares and an offer for sale of 1.1328 crore shares by The President of India.
The company will utilise fresh issue proceeds of Rs 978.74 crore for setting up of a new dry dock within the existing premises; setting up of an international ship repair facility at Cochin Port Trust area; and general corporate purposes.
Cochin Shipyard caters to clients engaged in defence sector in India and clients engaged in commercial sector worldwide. In addition to shipbuilding and ship repair, it also offers marine engineering training.