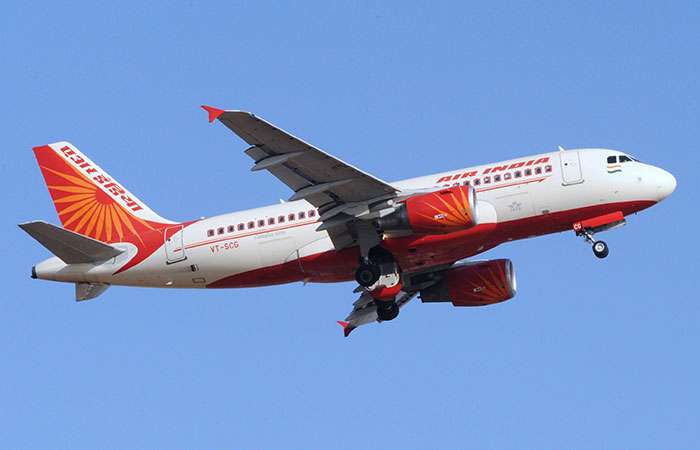 Reeling under massive debt and cash crunch, Air India has now decided to take non-vegetarian food off its menu for economy class travellers on all its domestic routes. However, meat will still be served to budget travellers on its international flights and for business and first class passengers on its domestic flights. 
Officials claim that AI's move is a cost-cutting measure, saying that the decision will help save Rs 7-8 crore annually for the national carrier. 
Air India clarified that egg dishes will continue to be served to economy class passengers on domestic flights, but chicken and other meat will be off the menu.
Backing its decision, Air India said that it will also avoid the chances of mix-up of vegetarian with non-vegetarian meals. "It also eliminates the possibility of mix-up: a non-veg meal getting served to a vegetarian passenger, as it had happened a few times in the past," Air India Chairman and Managing Director Ashwani Lohani told The Hindu. 
The move is the latest in a series of cost-cutting measures undertaken by AI in the recent past. Six months ago, the airline had stopped serving non-vegetarian to Economy Class passengers on flights which had a duration of less than 90 minutes. 
Also, last month, the airline had decided not to serve salads and carry fewer magazines on-board, in an attempt to reduce cabin weight, considering that a lighter plane would burn lesser fuel. 
The move comes as Air India's debt burden of over Rs 52,000 crore and mounting losses have led the government to clear decks for its disinvestment. IndiGo has already given a formal expression of interest to buy the international operations of AI and AI Express.
Meanwhile, the decision highlights the undertones of a class bias as the airline continues to serve meat to its business class flyers in the same flight where economy class flyers are denied non-vegetarian meals. 
"A full-service carrier like Air India should not resort to such a measure. Even a low-cost carrier gives the passengers their food options. Air India should have conducted a passenger survey before taking this drastic step, and it should immediately withdraw the decision," said Mahesh Y Reddy, secretary-general of Air Passengers Association of India.