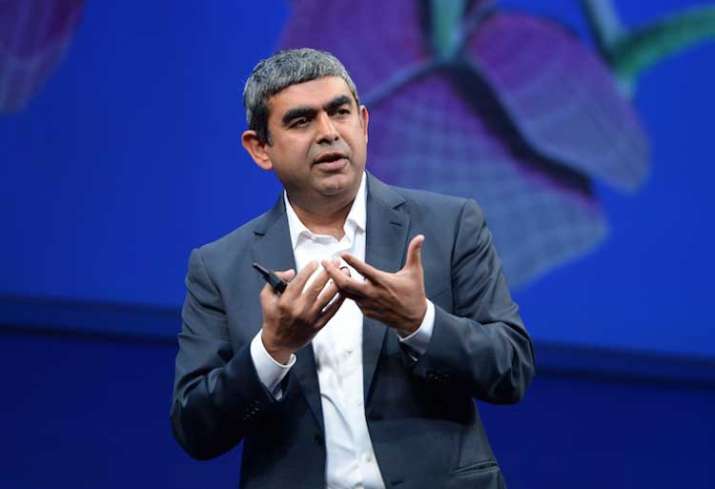 Amid reports of founders' outcry over alleged corporate governance lapses at Infosys, company's CEO Vishal Sikka has talked to senior management team to assuage their concerns and advised them not to get distracted by the ongoing tussle. 
Confirming this, an official familiar with the development told PTI, "Sikka called the senior management team of the company and spoke to them last night." 
The official, however, declined to divulge more details. Sikka has reportedly advised senior management officials not to get distracted by the ongoing spat between the board and the founders, and instead focus on company's business and strategy. 
Sikka's interaction with key senior management comes ahead of his scheduled meeting with investors in Mumbai on February 13. 
Earlier this week, Sikka had writtin an e-mail to Infosys employees, advising them not to get distracted by speculations that question the company's commitment to "governance, integrity and values".
Sikka has asked them to keep a "sharp focus" on executing the company's strategy, which is bolstered by its services like Mana, Skava, Edge, Panaya and cloud services.
The rift between the founders and the board became public after co-founder N R Narayana Murthy flagged concerns on corporate governance lapses and hefty compensation to Sikka as well as severance packages doled out to former key executives like Rajiv Bansal and David Kennedy. 
The founders hold 13 per cent in the company.
The buzz grew louder when Infosys' former chief financial officer TV Mohandas Pai said the board should give a detailed answer and not take shelter under "bland" statement that decisions were taken in the interest of the company.
Sikka said Infosys' revenue growth, which previously underperformed the industry growth by 50 per cent about 2 years ago, is now in line with overall industry growth.