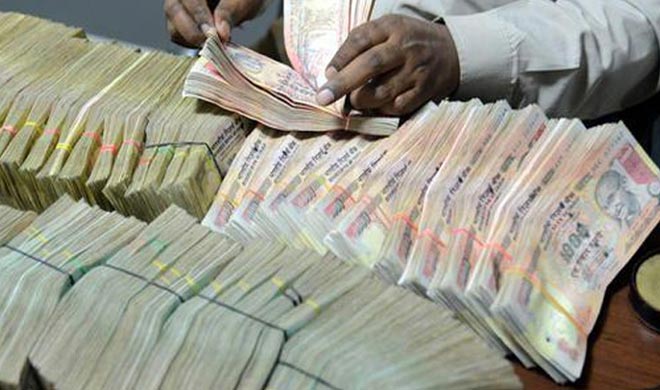 The government is set to ban cash transactions over Rs 3 lakh as it seeks to clamp down on black money in the economy following recommendations from the Supreme Court-appointed Special Investigation Team.
The Rs 3 lakh-limit is aimed to ensure that transactions are made using credit or debit cards, cheques or drafts which can be easily tracked.
The Centre, however, is yet to take call on other proposals made by the SIT Panel which includes banning cash holdings over Rs 15 lakh due to opposition from trade and industry, according to a report in The Times of India.
The Finance ministry is also trying to promote use of plastic money and recently did away with transaction charges for government services. In the past, businesses have cited payments to workers, especially smaller players, to justify large cash holdings, the report says.
Last month, the SIT headed by Justice M B Shah (retd), submitted its fifth report to the Supreme Court on methods to curb black money in the economy.
SIT has recommended a total ban on cash transactions above Rs 3 lakh and "an Act be framed to declare such transactions as illegal and punishable under law."
It also felt that, given the fact of unaccounted wealth being held in cash which are further confirmed by huge cash recoveries in numerous enforcement actions by law enforcement agencies from time to time, the cash transaction limit can only succeed if there is a limitation on cash holding.
"SIT has suggested an upper limit of Rs 15 lakh on cash holding," the statement said.
In case any person or industry required holding more cash, it may obtain necessary permission from the Commissioner of Income Tax of the area, the panel opined.
SIT has also suggested amending the Black Money (Undisclosed Foreign Income and Assets) and Imposition of Tax Act, 2015, by incorporating the provision that "undisclosed foreign income and assets would vest in the Union of India".
"Once it is held that under the law, property vests in Union of India, the person who is holding the said property outside the country shall have to prove that it was acquired legally and/or held after obtaining necessary permission from the RBI," it said.
(PTI Inputs)