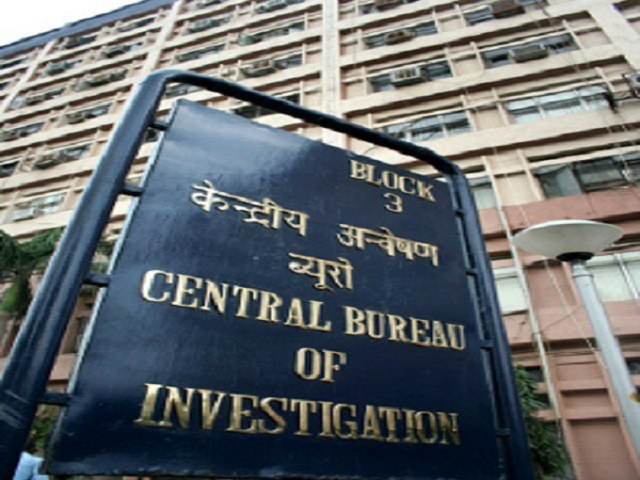 CBI has again sent a reminder to Canadian authorities seeking questioning of Nazeer Karigar, a Canadian national who is a suspect in a case of alleged pay-off to an aide of a Union minister in UPA government in a USD 100-million ( around Rs 668 crore) Air India contract in 2007. 
CBI sources said the agency has registered the case and dispatched Letters Rogatory, judicial requests to facilitate provision of information. 
They said judicial requests were dispatched in 2013 but only processed in part. 
The sources said CBI is seeking examination of Karigar in the case which has not been possible even three years after the sending of judicial requests to Canada. 
It is alleged Karigar and unknown officials of Air India had entered a criminal conspiracy in the matter of floating and processing of tender for procurement of bio-metric passenger identification system for various airports of India for causing favour to a company CrypoMetrics during 2005-07. 
It is alleged that Karigar had also provided several crucial tender documents to the company even before it was floated by Air India. 
The contract was finally scrapped but CBI needs to question him to get to the bottom of the case, they said. 
The sources said agency sent the latest reminder in September this year. 
The case is likely to figure during talks of CBI Chief Anil Sinha and Bob Paulson of Royal Canadian Mounted Police who is visiting the country and will address annual D P Kohli memorial today. 
RCMP had approached the CBI through diplomatic channels informing them about the scandal and allegations made against Indo-Canadian businessman Nazir Karigar who claimed that he had paid a bribe of 250,000 dollars to an aide of a Minister in UPA government, official sources said. 
Air India had floated a tender in 2006 for computerised passenger face recognition biometrics system. 
Karigar had reportedly claimed that he had met the Minister through a senior police officer and allegedly paid the bribe amount to the minister's aide for pushing the contract in favour of his company. 
The Minister had rejected the allegations as baseless in his letter to the then Prime Minister Manmohan Singh. 
The Minister had said the claims of bribery appeared to be "a perfect con job" by somebody trying to convince his company that he could deliver a contract if he is paid.
PTI inputs