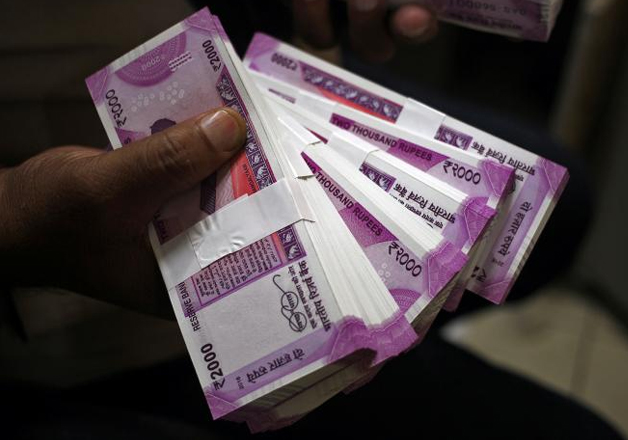 In a fresh measure that could impact the real estate, jewellery and the high-end luxury market, the government has proposed to lower the limit of cash transactions to Rs 2 lakh from Finance Minister Arun Jaitley's Budget proposal to cap it at Rs 3 lakh.
"Government has proposed that limit of Rs 3 lakhs for cash transaction beyond which it is illegal, be reduced to Rs 2 lakhs," Revenue Secretary Hasmukh Adhia said in a tweet today.
The penalty proposed by the government for violating this limit is equivalent to the amount of transaction, he added.
The penalty for violating this is a fine equivalent to the amount of transaction: Hasmukh Adhia, Revenue Secy

— ANI (@ANI) March 21, 2017
The proposals have been moved by the government in the form of amendments to the Finance Bill 2017. Once the Bill gets the assent of the President, it will become law.
Notably, the government had in its Budget presentation this year, mooted a cap of Rs 3 lakh on cash transactions, in line with the proposals of the Supreme Court-constituted Special Investigation Team (SIT) on black money.  
The government, however, has decided against implementing the SIT's recommendations of capping cash holdings for companies and individuals at Rs 15 lakh.
The move is seen as a part of the Narendra Modi-led government's promise of clamping down on black money.
The National Democratic Alliance government has initiated a number of steps in this regard. These measures include a stringent Black Money Act, bringing amendments to the Benami Property Act that makes it illegal to hold property indirectly or in other people's names and the demonetization move that saw the old Rs 500 and Rs 1,000 notes declared as illegal tender.