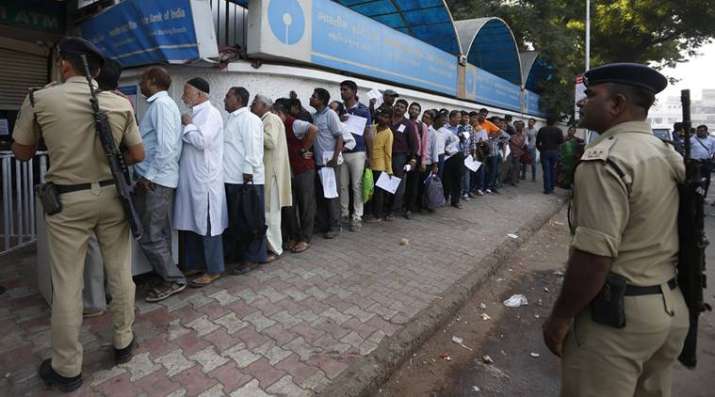 The impact of the government's November 8 move to demonetise 500, 1000-rupee notes is evident from the fact that the total cash deposited in banks within five days of the announcement has crossed Rs 1.5 lakh crore. 
State Bank of India (SBI) alone received total cash deposits of Rs 75,945 crore and exchanged currency worth Rs 3,753 crore, says a Times of India report.
On the contrary, there had been withdrawals of Rs 7,705 crore in currency notes of Rs 100 and Rs 2,000 until Sunday. 
The banks on Sunday gave more power to officials in order to speed up cash transportation and improve availability of currency in branches.
While banks in several states will be closed on Monday on account of Guru Nanak Jayanti, cash deposits are expected to increase after November 24 as government has extended use of debunked currency notes from November 14 to November 24. 
Branches in eight states - Gujarat, Madhya Pradesh, Chhattisgarh, Karnataka, Kerala, Tamil Nadu, Bihar, and Haryana - will be open for transactions on Monday.
To handle pressure and chaos, most banks have initiated a token system and separate queues for senior citizens. 
"Branches have been strengthened with additional staff to efficiently handle the extraordinary crowd. The services of retired staff are also being utilised. Additional cash counters have been set up with separate counters for senior citizens. Shades/pandals have been placed outside branches and other amenities are provided to make the public more comfortable," Times of India quoted Canara Bank MD & CEO Rakesh Sharma as saying.