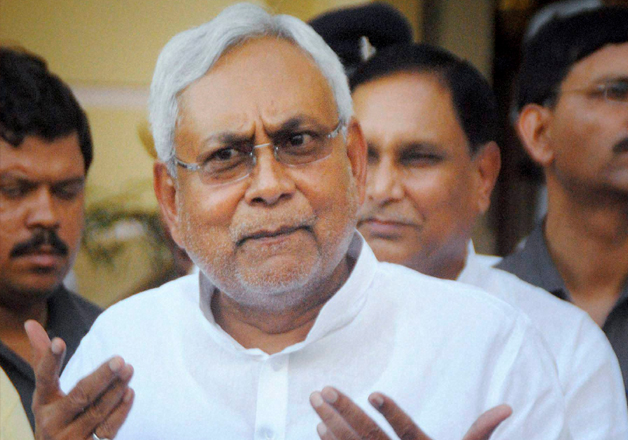 The Nitish Kumar government' s move to impose a total ban on consumption of alcohol in Bihar has left liquor manufacturers high and dry.
It has not been long when Kumar made desperate bids to woo brewers, persuading them to invest in the state.
Danish brewer Carlsberg India, which is the third largest player in India with a market share of 23%, spent $25 million to set up a plant near state capital Patna in 2014 under Nitish government's pro-investment pitch.
But the whimsical  change in the state liquor policy has led to a drop in revenue collections forcing manufacturers to consider job cuts as companies are left with little choice but to pull out. 
"It was a sizeable market and investment but they decided to do prohibition in 12 hours," Carlsberg India Chief Executive Officer Michael Jensen told The Economic Times.
Referring to the Bihar government's decision, Jensen said," India is the most difficult market in the world but you can't do stuff like that , it is detrimental for investor confidence."
The company has no backup plan to cope with such a situation and it will likely dismantle the plant in the state if the ban stays in place.
Jensen concerns is shared by his peers as some of them have openly expressed their disappointment on the way the prohibition was implemented, others, while accepting it, have had to cut down on manufacturing and have started search for a market outside Bihar.
Molson Coors Cobra, which has a brewery in Bihta is operating in state since 2012.  India's no.1 UB Group which has 51% share in the liquor market also started at Naubatpur (30km south of Patna) in May last year.
"Our medium-term intent is actually (to) exit the state of Bihar from all manufacturing and related activities," CEO, United Spirits Limited Anand Kripalu told the daily.
He, however, added that it is about just over 1% of our total business in terms of revenue and probably something similar in terms of profit right.
On Tuesday, more than a dozen people died in Bihar's Gopalganj district allegedly after consumption of either hooch or spurious substance mixed in some drink.