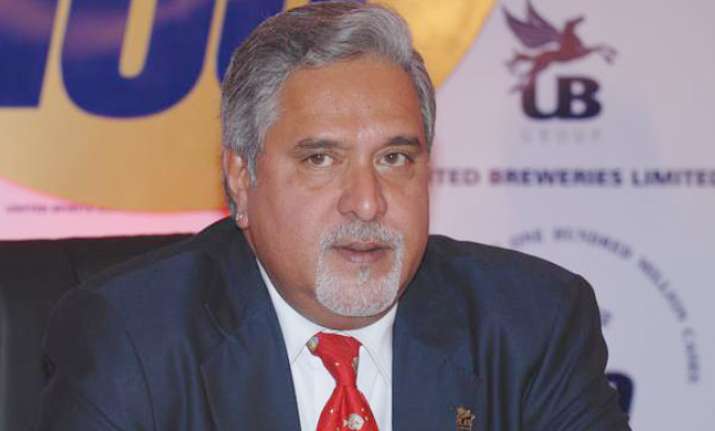 New Delhi: There is good news for all 17 banks-led by SBI seeking arrest of liquor baron Vijay Mallya in loan-default case. The Bengaluru-based businessman still has pledge-free assets worth more than Rs 5,500 crore to back up guarantees provided by him and his United Spirits Holdings.
According to a Times of India report, the amount can easily be used as security against loans of about Rs 7,000 crore to closed Kingfisher Airlines. However, if Mallya doesn't cooperate the banks, it may be difficult for the lenders to attach the assets through a court order as it may take years for the authorities to follow the process.
As per the law, the banks cannot easily invoke provisions of the rule which allows them to directly attach a defaulter's property as it is not pledged to them. This is because, in financial claims, pending taxes, provident funds and other employee dues get a priority.
Till now, the banks have sold Rs 1,244 crore worth of shares of United Spirits which was the pledged amount. About Rs 1,250 crore is still stuck in courts and out of which Rs 650 crore was deposited by SREI.
In another report, it was revealed that the 'wilful defaulter' had in an affidavit submitted to the Election Commission in June 2010, when he joined the Rajya Sabha, declared assets worth Rs 615 crore, including a Ferrari car, jewellery, bonds and debentures. He was declared the second-richest member in the Upper House in 2010.
As per the affidavit, Mallya laid claim of only Rs 9,500 in cash and no property either as land or home. Mallya has homes in Goa, Mumbai, US, UK and France, but he declared in the papers. He also had no liabilities at that time.
The banks are now planning to raise Rs 150 crore from the sale of Kingfisher Airline's erstwhile headquarters in Mumbai through an auction on March 17. His Goa property is expected to fetch about Rs 90 crore for which they have already obtained a court order.
Yesterday, the Enforcement Directorate (ED) issued summons for appearance to Mallya and questioned some former Kingfisher airlines executives while his fleeing from India triggered a spat in Parliament. The ED has summoned Mallya to appear before the agency next Friday (March 18) for questioning in the ongoing probe into a money-laundering case.
The development comes few days after the ED registered a case under Prevention of Money Laundering Act.