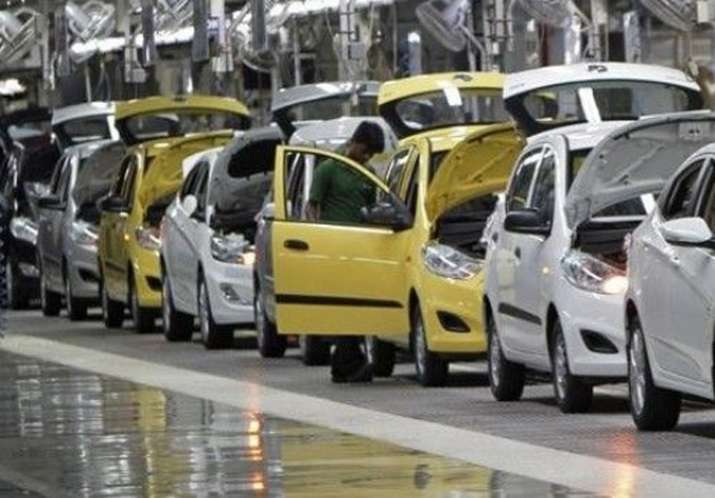 In a big jolt to automobile manufacturers in the country, the Supreme Court on Wednesday banned the sale and registration of vehicles which are not compliant with BS-IV emission norms from April 1. 
Turning down the plea of automobile manufactures to allow them to dispose of 8.2 lakh BS-III vehicles, the court directed that no such vehicle shall be registered from next month.
The manufacturers had also told the court that they were allowed to sell their stocks with old emission norms when new technology was brought in force on the previous two occasions at the time the industry had switched to BS-II and BS-III in 2005 and 2010. 
The apex court, however, observed that the "health of the people is far far more important than the commercial interest of automobile manufactures". 
Vinod K. Dasari, President SIAM and Managing Director of Ashok Leyland said it is unfair if registration of vehicles is not allowed.
A SC bench of Justices Madan B Lokur and Deepak Gupta prohibited registration of any vehicles which do not meet the Bharat Stage-IV emission norm standards from April 1. 
The BS-IV emission norms will come into force from April 1, 2017. 
Here are 5 reasons why the SC order will hit the automobile industry which is still recovering from demonetisation:
1- The industry was one of most affected by Centre's demonetisation drive that was announced by Prime Minister Narendra Modi on November 8 last year.  Monthly automobile sales growth rate in India slipped to a 16-year-low in December, 2016 with total vehicle sales declining by 18.66 per cent due to demonetisation.
2- Different manufacturers have a huge inventory of BS-III compliant vehicles which will be rendered useless for the Indian market as the order comes into effect on April 1.
3- The automobile companies are holding stock of around 8.24 lakh BS-III compliant vehicles including 96,000 commercial vehicles, over six lakh two-wheelers and around 40,000 three-wheelers, the Society of Indian Automobile Manufacturers (SIAM) had told the court.
4- India has around 20,000 automobile dealerships and almost all of them are carrying inventory of BS-III vehicles, especially commercial vehicle and two-wheeler dealerships. Dealers point out there is no precedent of an automobile manufacturer taking back unsold inventory.
5- From 2010 to March 2017, 41 automobile firms have manufactured 13 crore BS-III vehicles. The total value of BS-III compliant vehicles in the inventory is estimated to be around Rs 12,000 crore. The manufacturers conveyed to the apex court on March 27 that technically and financially it was impractical to convert BS III vehicles to BS IV. However, the court observed that the manufacturers always knew this change was coming.
On its part, SIAM has told the SC that it needs around a year's time to dispose of the inventory of BS-III vehicles and bulk of the stock can be sold in seven-eight months. 
After the SC order came out, the shares of Hero Motocorp, India's largest two-wheeler manufacturer, and commercial vehicle manufacturer Ashok Leyland declined by about 2.68 per cent and 2.83 per cent respectively.