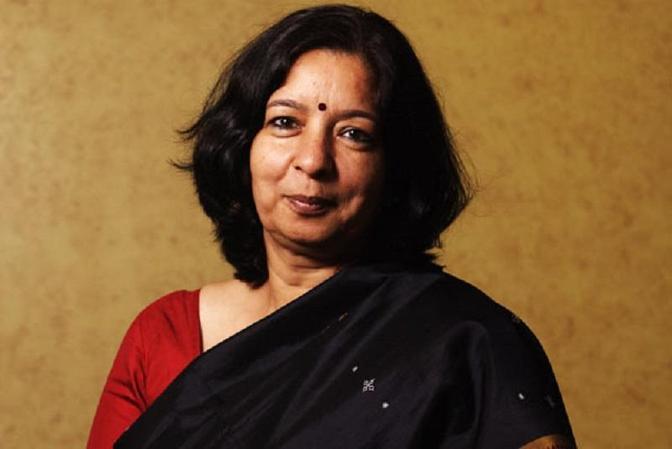 Axis Bank has reappointed Shikha Sharma as the Chief Executive Officer and Managing Director for a period of three years till June 2021, putting to rest all speculation around her exit as the head of the bank and her probable entry into the Tata Group.
"The Board of Directors at its meeting held on 26th July 2017, approved the re-appointment of Smt. Shikha Sharma as the Managing Director & CEO of the Bank for a period of 3 years, w.e.f. 1st June 2018, subject to compliance with the prescribed formalities and receipt of requisite regulatory/ statutory approvals," the bank said in a regulatory filing on BSE.
A media report had suggested earlier this week that Tata Sons' Chairman N Chandrasekaran has sounded out Sharma to hire her as the head of Tata's financial services vertical, something the bank eventually denied. There were also reports of the bank having hired a headhunting agency to scout for a CEO and MD at the bank.
"The bank's clarification clarifies that the appointment of a search firm was in the interest of best governance, given that I would have done 9 years in the bank on June 2018, and that does not preclude anything about whether I will do another term or not. So, I think you should wait for an announcement from the Board at an appropriate time," Sharma said at a press conference.
Responding to her future with the bank she said, "All I can say is I am deeply excited about the opportunity of what is possible in the financial services space in India. Axis bank has created some very strong capabilities in it."
"We have a strong brand that all customer surveys suggest that people who experience it have liked it. My job right now is to focus on working with the team and doing the best we can for our customers and for our stakeholders," she added.
Sharma, 58, is heading Axis Bank, country's third largest private lender, since 2009 and is in her third term. She joined Axis Bank from ICICI Prudential Life where she was the managing director and chief executive and replaced the first chairman and chief executive of the bank P J Nayak.
Sharma began her career with the erstwhile infra lender ICICI Ltd in 1980 and played a key role in setting up the group's investment banking business.