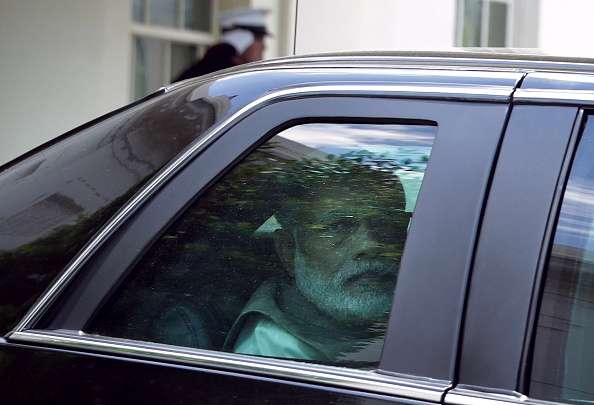 Prime Minister Narendra Modi, for the first time, attended an interaction with a set of noted economists and experts today, in which he called for innovative approaches to budget-making, and a special focus on skill development and tourism. The meet was organised by Niti Aayog.
Attending the session on "Economic Policy - The Road Ahead", the Prime Minister said the budget has a significant effect on India's real economy and wanted this yearly exercise to be given prime importance.
Till date, Modi observed, such exercises earmarked expenditure only at the onset of monsoon, which was not desirable. 
That is the reason why the presentation date of Budget 2017-18 is being advanced so that a roadmap is ready before the beginning of the financial year, he added.
A range of issues covering subjects such as agriculture, skill development, job creation, taxation and tariff related matters, education, digital technology, housing, tourism, banking, governance reform, data driven policy and future steps for growth were discussed.
Besides Niti Aayog and Finance Ministry officials, the session was attended by economists and experts, including Pravin Krishna, Sukhpal Singh, Vijay Paul Sharma, Neelkanth Mishra, Surjit Bhalla, Pulak Ghosh, Govinda Rao, Madhav Chavan, N.K. Singh, Vivek Dehejia, Pramath Sinha, Sumit Bose and T.N. Ninan.
Before the briefing was done to the Prime Minister, economists and experts brainstormed at NITI Aayog today on the issues.
According to sources, 4-5 sectoral groups have been set up to discuss new initiatives and budget proposals.
The mandate was to come up with concrete suggestions to neutralise the adverse impact of demonetisation, push growth with special focus on employment generation and promote farm productivity.
Once firmed up, the suggestions will be placed before the Prime Minister later.
As chairman of NITI Aayog, Modi called a meeting of experts to take stock of the economy and get feedback on ways to deal with the problem of cash crunch post demonetisation.
The meeting assumes significance in view of various multilateral agencies and RBI lowering growth outlook for the current fiscal. RBI has reduced the forecast to 7.1 per cent from 7.6 per cent in its monetary policy review earlier this month.
Multilateral funding body Asian Development Bank (ADB) too slashed growth projection to 7 per cent for the current fiscal, from its earlier 7.4 per cent due to the impact of cash recall on economic activities.
Indian economy expanded by 7.1 per cent and 7.3 per cent in first and second quarters of 2016-17, respectively.
According to an official, the Prime Minister will also take stock of various initiatives of NITI Aayog to promote digital economy like Lucky Grahak Yojana and Digi Dhan Vyapaar Yojana to incentivise digital payments.
(With agencies inputs)