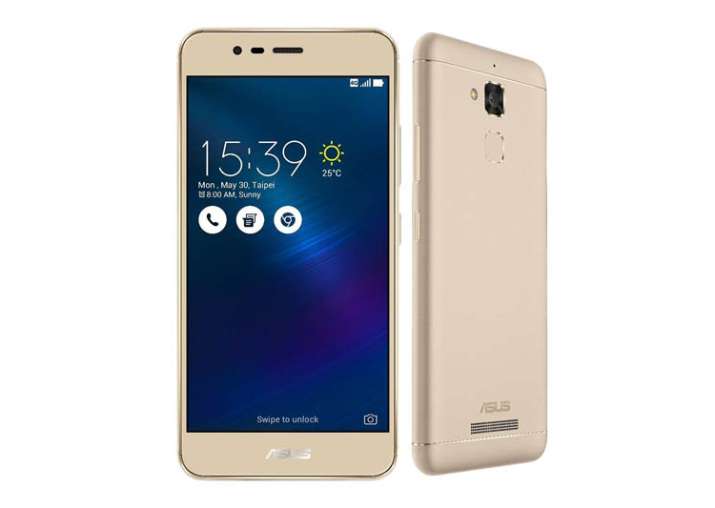 The Zenfone series of ASUS is one of the most popular series by the Taiwan-based technology major which is affordable yet feature-rich. So, when the company announced a new ZenFone Max model earlier this year, it was bound to get gadget enthusiasts interested. 
The feature-rich ZenFone 3 Max focussed on providing a longer lasting battery without making much compromise with its other features. The new smartphone has balanced performance that comes at a reasonable price and delivers on its key objective.
ZenFone 3 Max comes in two variants, one with a 5.2-inch display (ZC520TL) at the cost of Rs 12,999 and another is a 5.5-inch variant (ZC553KL) which is being sold by the company for Rs 17,999.
Here is our take on 5.5-inch model:  
Design, display and build:  
The design of this smartphone is one of the first things which cathes one's attention. The unibody aluminium chassis makes it sturdy when you hold it. 
The smartphone sports 2.5D contoured glass touchscreen in a sandblasted full-metal, aluminum alloy body with chamfered edges which gives it a rich look.  
The 5.5-inch full-HD IPS display produces sharp pictures, and brightness is very good, even under direct sunlight.  At 5.5-inches and Full HD (1920×1080) resolution, the size of the screen and pixel density is quite nice.  
Features:  
Zenfone 3 Max has a fingerprint sensor near the top of the rear panel. While, the 5.5-inch Zenfone 3 Max is equipped with a Qualcomm Snapdragon 430 64-bit octa-core processor, the 5.2-inch smartphone is powered by a 64-bit quad-core processor. Both of them have a 3GB RAM. 
The 5.5-inch Zenfone 3 Max has 32GB onboard memory which can be expanded by a 128GB memory card. The other variant's 32GB onboard memory can be expanded by 32GB. 
The smartphone features a high capacity 4,100mAh lithium-polymer battery and the device doubles up as a fast-charge power bank for charging other devices which is the selling point for the smartphone. 
Asus claims that the ZenFone 3 Max can provide 1.5A of current for charging.
Camera: 
Designed for photography enthusiasts, the 5.5-inch device features a 16MP primary and an 8MP secondary camera while the 5.2-inch variant sports 13MP primary and 5MP secondary shooters.
Asus's ZenFone Max models fare extremely well in the camera department. The primary camera's 16-megapixel sensor and f/2.0 aperture lens result in detailed landscapes and captures accurate details in daylight. Colour reproduction is also good but a bit more sharpness in captured images could have been better.  
The smartphone also features EIS, a super resolution mode, HDR and low-light mode. Asus claims that the camera can focus in 0.03 seconds.
Verdict: 
The ZenFone 3 Max offers a good solution to smartphone buyers who are looking for a good camera with solid battery life. Its new aesthetics and improved display come as a bonus for the buyers.