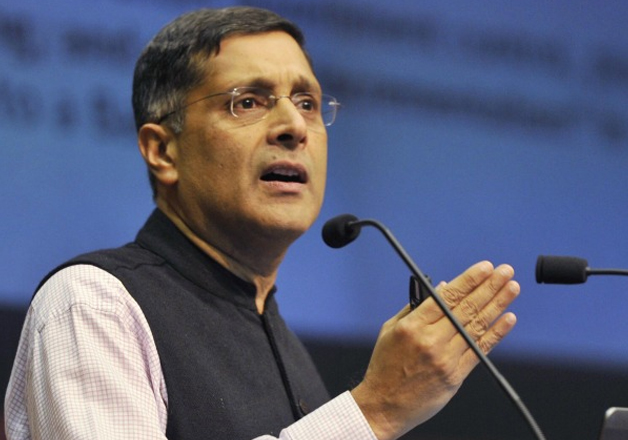 The tenure of Chief Economic Adviser (CEA) Arvind Subramanian has been extended by two more years, a media report said today. With this extension, Subramanian will now remain in office till October 2019. 
Subramanian, senior fellow at the Peterson Institute for International Economics, Washington, was appointed to the post in October in 2014 for a three-year term, months after the new BJP-led NDA government was voted to power. 
Subramanian, who obtained his undergraduate degree from St. Stephens College, Delhi, has advised the government in different capacities, including as a member of the Finance Minister's Expert Group on the G-20.
The 57-year-old economist was actively involved in drafting the Goods and Services Tax Act. Besides, he pushed for higher spends by the government to compete the private sector. 
He also has advocated for the setting up of a state-owned asset reconstruction company to take care of the mounting bad loans problem. 
In 2011, Foreign Policy, a magazine of global politics, economics and ideas, had named Subramanian as one of the world's top 100 global thinkers.
He completed master's degree in business administration from the IIM, Ahmedabad and M.Phil and D.Phil from the University of Oxford, UK.
He had in 2008 authored a book India's Turn: Understanding the Economic Transformation which was published by Oxford University Press.
He was Assistant Director in the Research Department of the International Monetary Fund (IMF). 
He served at the GATT (1988–92) during the Uruguay Round of trade negotiations and taught at Harvard University's Kennedy School of Government (1999–2000) and at Johns Hopkins' School for Advanced International Studies (2008–10).