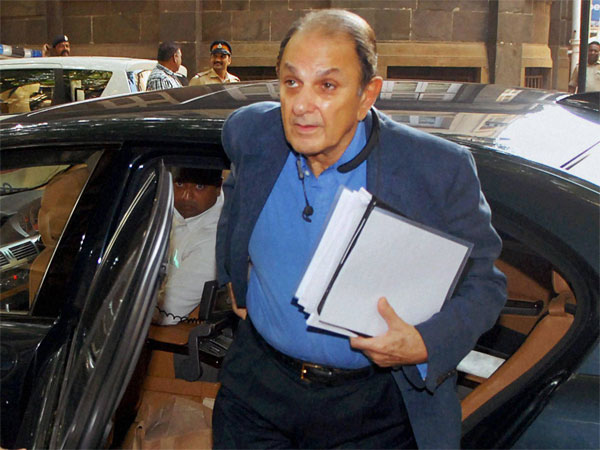 A day after his removal from the Tata Steel's board, over 71 per cent shareholders of Tata Motors voted out Nusli Wadia as the Independent director of the company.
The final votes were cast at the Company's Extraordinary General Meeting held in Mumbai on Thursday. The results were declared on Friday morning.
However, even though majority shareholders voted against him, Mr Wadia had found support from most institutional and retail shareholders, reports The Hindu
While 99.6 per cent of promoters' vote was in favour of the resolution for the removal of Wadia, 50.06 per cent shareholders from the institutional investor category supported the resolution. 
Thus 49.94 per cent shareholders from the institutional category voted against the resolution indicating their support for Mr Wadia.
On late Wednesday, shareholders of Tata Steel had voted out independent director Nusli Wadia at the company's EGM. 
Wadia is alleged to have sided with the ousted Tata Sons chairman Cyrus Mistry. 
As many as 90.8 per cent of the shareholders present and voting at the company's EGM  voted in favour of the resolution moved by Tata Sons seeking his removal, Tata Steel said in a regulatory filing. 
Wadia, a noted industrialist himself, did not attend the meeting saying it was stage-managed. 
Of the 97.12 crore shares, 62.54 crore or 64.4 per cent of them voted on the resolution. Out of the votes polled, 56.79 crore or 90.80 per cent, voted in favour of the resolution. 
The number of votes against the motion were 5.75 crore or 9.20 per cent. 
The motion was carried in favour of the resolution withover whelming majority way beyond a special resolution hurdle of 75 per cent, even though this motion was an ordinary resolution requiring simple majority.
Last week, Wadia, chairman of Britannia Industries, had filed a Rs 3,000-crore defamation suit against Ratan Tata, Tata Sons and some of its directors. 
He filed the case in the Bombay High Court following the move by Tata Sons to remove him from the board of the three companies including Tata Steel, Tata Motors and Tata Chemicals. 
Wadia had denied allegations by Tata Sons that he was acting in concert with ousted chairman Cyrus Mistry. Besides, he has refuted claims that he was "galvanising" independent directors and mobilising opinion, forcing disruptions and issuing statements" which were contrary to the interest of the companies as "totally baseless and completely unsubstantiated".