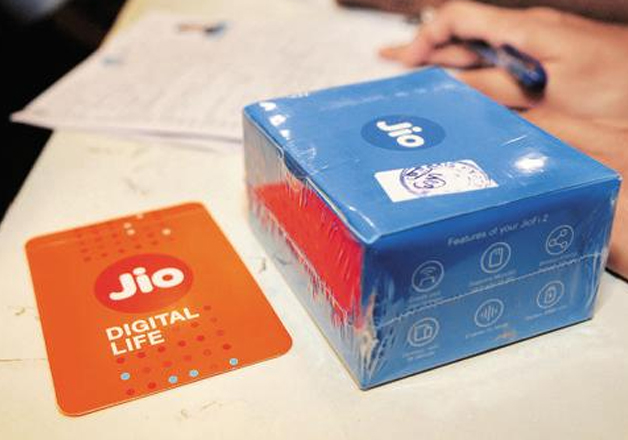 Despite the rampant call drops issue it is facing since its launch, Reliance Jio has said that it is adding anywhere between 0.6 million (6 lakh) and 1.1 million (11 lakh) customers a day.
"We are adding a low of 0.6 million and a high of 1.1 million customers a day," Reliance Jio business head Anshuman Thakur told reporters here on Thursday evening while announcing the second quarter earnings of the parent Reliance Industries.
The telecom arm of RIL commercially launched mobile services on September 12, and within a month, it had claimed to have created history by adding 16 million (1.6 crore) customers. 
The Mukesh Ambani-led firm, which invested Rs 1.45 trillion (Rs 1.45 lakh crore) in setting up the business, is targeting 100 million (10 crore) customers within a year of commercial launch.
When asked about the absolute number of customers as of today, he refused to reconfirm the figure.
Thakur also evaded a question whether the company was on course to achieve the 10 crore customer mark by the end of the first year of commercial operations.
Since its launch Jio customers have been complaining of call drops as the company has not been able to secure sufficient number of points of interconnect with existing players.
Despite a massive rise in revenue, the company's margins declined to 2 per cent, while pretax profit rose to Rs 162 crore, up 42.1 per cent. 
RIL chairman Mukesh Ambani had talked about Rs 2.5 lakh crore investment into the telecom venture earlier this week. The company clarified that the investment he was referring to pertains to the additional capital expenditure of Rs 1 lakh crore expected through 2020.
"We have already invested Rs 1.45 lakh crore into Jio at the launch. What the Chairman was referring to was the additional capex of Rs 1 lakh crore expected over the next four years to 2020 when we will have to invest more into expanding the fibre connectivity to individual homes and other network expansion related expenses," Reliance Group Chief Financial Officer V Srikanth said.
Asked about regulator Trai directing Jio to end the free services by December 3, Thakur said the order pertains to the new connections and not to the existing customers who can enjoy the free services till December 31, and is as per the licence agreement. The sector regulator TRAI in an order said as per regulations the free services by Jio will be limited to 90 days, which ends on December 3.
(With PTI inputs)