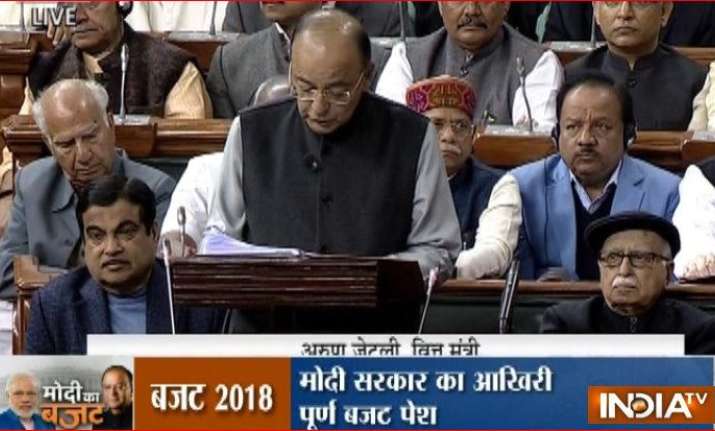 In line with the expected thrust on the farm sector in Budget 2018-19, Finance Minister Arun Jaitley on Thursday announced that the minimum support price (MSP) for all agriculture produce would be fixed at a level to ensure the farmer a minimum return of one and a half times over the production cost.
Presenting the Budget for the next fiscal, Jaitley said this measure would go a long way to realise the government's goal of doubling farmers' income by 2022.
"I am feeling very happy the government has decided to announce to make the MSP for all notified crops in the upcoming kharif season at least 1.5 times of the input cost," Jaitley said.
The BJP had promised before the 2014 election that agriculture commodities would be set with 50 per cent profit margin for farmers.