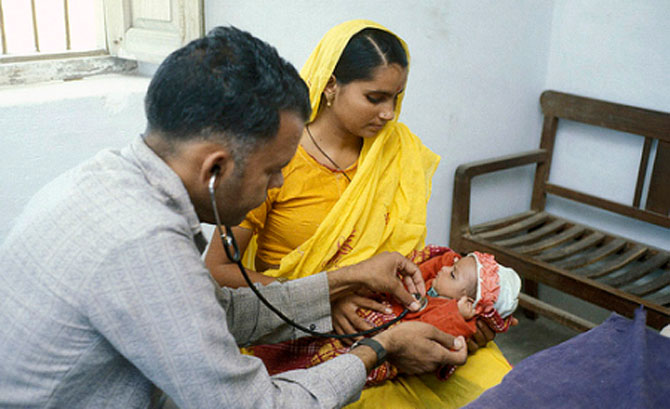 In a boost to the healthcare sector, the government today announced that two crore more toilets will be constructed under the 'Swachh Bharat Mission', a flagship programme of the Modi government aimed at cleanliness. 
"We have constructed six crore toilets under Swachh Bharat Mission, our aim is to build two crore more toilets," said Finance Minister Arun Jaitley, while presenting the Union Budget 2018-19 in the Parliament. 
Jaitley further announced that Rs 1,200 crore has been allotted for the construction and renovation of health and wellness centres. 
He also announced that in the world's largest government-funded programme, each family will be provided Rs 5 lakh per year for medical reimbursement under the National Health Protection Scheme. 
24 new medical government colleges and hospitals will be set up upgrading existing district hospitals, said Jaitley.  
Public sector investment on healthcare accounts for less than 1.5 per cent of GDP, which is one of the lowest globally, and the government intends to increase the expenditure to 2.5 per cent of GDP by 2025.
Public sector accounts for only 30 per cent of the total healthcare expenditure in the country, as compared to 42-58 per cent in Brazil, 58 per cent in China, 52 per cent in Russia, 50 per cent in South Africa, 48 per cent in USA and 83 per cent in UK as per the WHO reports.