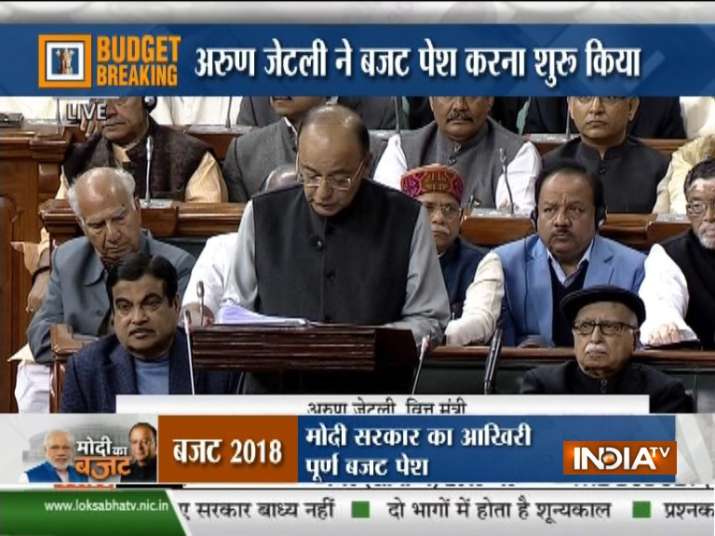 In an expected move to reconcile the persistent rural distress, the government today said that it will increase the Minimum Support Price (MSP) of all crops to at least 1.5 times of the production cost. 
Presenting the Union Budget 2018-19, Finance Minister Arun Jaitley said that the government's focus is to improve agricultural and rural economy, adding that it will ensure that farmers get the MSP for their farm produce. 
He said that 470 APMCs have been connected to eNAM network, while assuring that the rest will be connected by March 2018.
The finance minister also said that the government is aiming at doubling the farmers' income by 2022 -- a poll promise by the BJP in 2014 general elections and 2017 UP elections. 
Jaitley announced that Agri-Market Development Fund with a corpus of Rs 2000 crore will be set up for developing agricultural markets.
Fisheries and aquaculture infrastructure development fund and animal husbandry infrastructure fund, pegged at Rs 10,000 crore will also be set up, said Jaitley.
Here are the major announcements for the agriculture sector: 
Proposed to raise institutional credit for agriculture to Rs 11 Lakh Crore for 2018-19
Propose launch of a restructure national bamboo mission with Rs 1200 crore,10,000 crore has been allocated to fisheries and animal husbandry sector
Government proposes to launch 'Operation Greens' on the lines of Operation Flood'
The focus is on low-cost farming, higher MSP. Emphasis is on generating farm & non-farm employment for farmers
The Gujarat elections highlighted that BJP's overall performance was better in urban than in rural regions. There are concerns that farmer distress due to low prices of agriculture produce is likely to weigh on electoral outcomes in the 2019 Lok Sabha polls. 
Last year, farmers protested over multiple agriculture-related issues including crop loan waiver and plummeting crop prices in Madhya Pradesh, Gujarat, Uttar Pradesh and other parts of the country. Also, there have been instances of farmers death while they protested over minimum support for their farm produce.