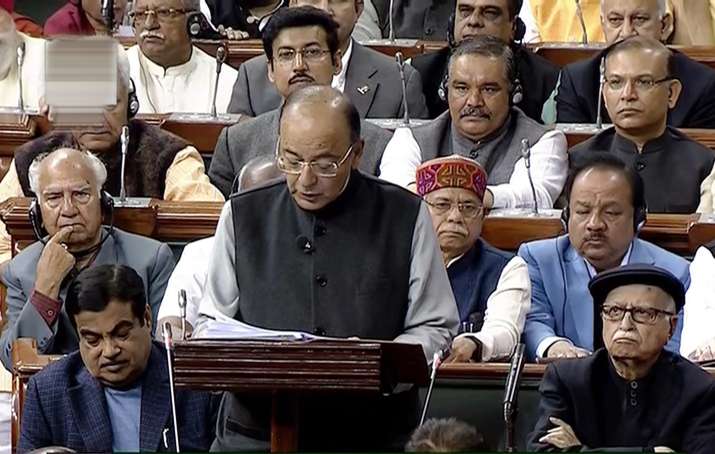 Finance Minister Arun Jaitley today tabled a copy of the Union budget for 2018-19 along with the estimated receipts and expenditure of the government in the Rajya Sabha.
The statements included those on the macro-economic framework, the medium-term fiscal policy and the fiscal policy strategy for the year 2018-19.
After the presentation of the budget, Rajya Sabha Chairman M Venkaiah Naidu adjourned the House for the day.
The House will meet tomorrow.
After the House was adjourned, former prime minister Manmohan Singh walked up to the Finance Minister and greeted him for his budget presentation.
Members of various parties, including those from the BJP, also greeted Jaitley, who later met the Chairman in his office.
The Lok Sabha was adjourned until Monday following the presentation of the Union Budget by Finance Minister Arun Jaitely.
There will be no Lok Sabha sitting tomorrow in view of the death of BJP MP Chintaman Vanga on January 30, Speaker Sumitra Mahajan said.
"The practise is to adjourn the House whenever there is a demise of a sitting member.
But the president has convened the session so that a constitutional responsibility (of presenting the Budget) be carried out," the Speaker said.