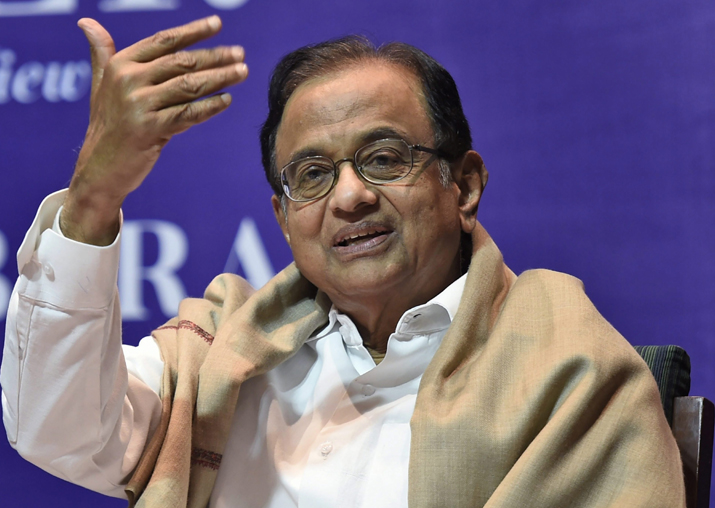 Congress leader P Chidambaram today said Finance Minister Arun Jaitley had failed the fiscal consolidation test in Budget 2018-19 and this would have serious consequences. 
The former finance minister said the fiscal deficit limit of 3.2 per cent in 2017-18 had been breached and was estimated at 3.5 per cent. 
"The finance minister fails the fiscal consolidation test and this failure will have serious consequences," Chidambaram said after the Finance Minister completed his budget speech.
Presenting the Budget, FM Jaitley said that the fiscal deficit will overshoot to 3.5 per cent from the earlier estimate of 3.2 per cent in the current fiscal, ending March 31.
The target has been fixed at 3.3 per cent for 2018-19 as against the Fiscal Responsibility and Budget Management Act target of 3 per cent. 
Expressing the government's commitment to bring down the fiscal deficit, Jaitley said in his Budget speech that he has endeavoured to bring down the fiscal deficit from 4.1 per cent in 2014-15 to 3.9 per cent in the following year and further to 3.5 per cent in 2016-17. 
Fiscal deficit has a bearing on sovereign rating of the country as well as the debt market. 
FRBM Review Panel headed by former Revenue Secretary NK Singh had recommended debt to GDP ratio of 60 per cent by 2023 and fiscal deficit at 3 per cent for next 3 years. 
With PTI Inputs