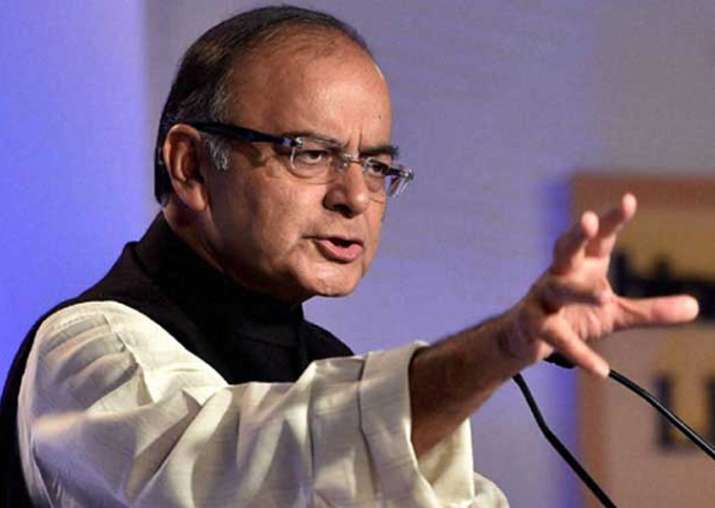 Finance Minister Arun Jaitley on Thursday announced efforts to enhance research in disruptive technologies like Artificial Intelligence (AI), Big Data, Internet of Things (IoT) and Robotics.
"Niti Aayog will establish a national programme to direct research efforts in new-age technologies. The Department of Science will also launch a Mission for Cyberspace," Jaitley announced in his Budget speech in Parliament.
In his last full Budget speech, Jaitley said India is poised to become $5 trillion economy soon from $2.5 trillion now. His speech focused more on the education, healthcare and agriculture.
"We are now a $ 2.5 trillion economy, and we are firmly on path to achieve 8 per cent plus growth soon," Jaitley said while delivering his Union Budget 2018-19 speech here.
"We hope to grow at 7.2 per cent to 7.5 per cent in the second half of 2017-18," he added.
"Rural infra, livelihood expenditure to be Rs 14.34 lakh cr in 2018-"9," he added.
"From ease of doing business, our govt has moved to ease of living for the poor and middle class," he said.
Jaitley said the government will set up a Rs 2,000 crore Agri-Market Development Fund.
Planning to boost micro, small and medium entreprises (MSME), the government plans to augment lending capacity under it to Rs 3 lakh crore in 2018-19.
Jaitley said two new planning and architecture schools to be set up in IITs. The government would use technology to improve education from "blackboard to digital board". It has allocated Rs 1.38 lakh crore in FY19 for government health and education programmes.