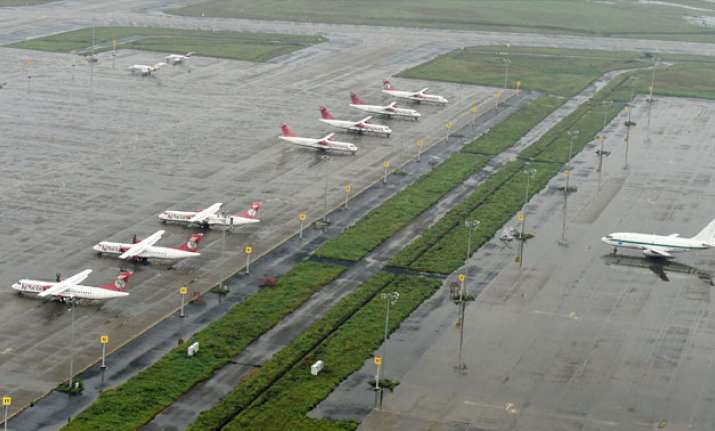 Finance Minister Arun Jaitley on Thursday announced expansion of airports in the country by five times, with the aim of catering up to one billion trips a year. 
Elaborating on the government's mission for the aviation sector, Jaitley remarked, "People wearing Hawai Chappal will also be able to use Hawai Jahaj" since 56 unserved airports and 31 unserved helipads will now be covered for usage by civilians. 
"The Budget proposes to expand the airport capacity more than five times to handle a billion trips a year under a new initiative - NABH Nirman," Finance Minister Arun Jaitley said in the Parliament.  
"Under the Regional connectivity scheme of UDAN (Ude Desh ka Aam Nagrik) initiated by the Government last year, 56 unserved airports and 31 unserved helipads would be connected," Jaitley said while presenting the last full-fledged budget ahead of the 2019 Lok Sabha elections.
The finance minister said that the focus this year is on strengthening agriculture sector, adding that besides 'ease of doing business', the government is also focusing on 'ease of living' now.
Airports Authority of India, at present, has 124 airports. 
Also read: Union Budget 2018: Income Tax rates, slabs unchanged; focus on agri, rural economy; PM Modi praises Jaitley