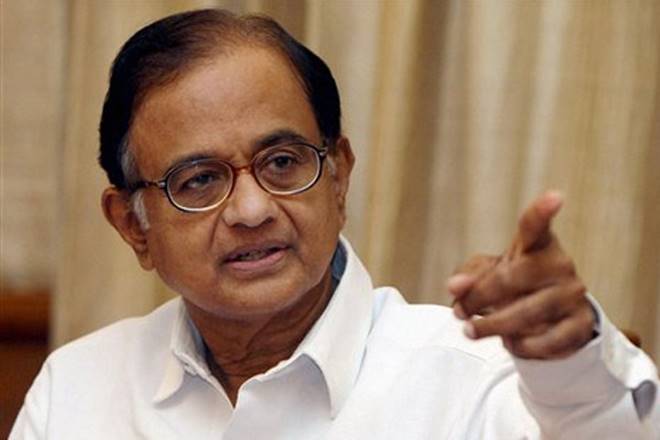 Taking a dig at PM Narendra Modi, senior Congress leader and former Union Finance Minister P. Chidambaram on Monday said that the economic survey is a refreshingly candid document that has brought to "surface internal contradictions within the government".
The attack comes hours after Finance Minister Arun Jaitley presented the Economic Survey for 2017-18 in Parliament. As per the Economic Survey, India economy is "picking up quite nicely" and is on course to expand by 7-7.5 per cent in 2018-19 to again become the world's fastest-growing major economy.
Hitting out at the Modi government, the senior Congress leader said that the survey offered "little evidence" in support of its claims and added that the fiscal is likely to end with a growth rate of "between 6 and 6.5 per cent". "Although the Economic Survey claims that the growth rate for 2017-18 will be 6.75 per cent (implying a second half growth rate of 7.5 per cent), it offers little evidence in support of this claim. The growth rate in the first half was 6 per cent, and the year is likely to end with a growth rate of between 6 and 6.5 per cent," Chidambaram said in a statement.
January 30, 2018
"The future course of the economy is conditional on many ifs. After listing the unfinished work, the survey seems to prepare the grounds for failure by praying that (a) the world economy maintains its growth momentum and (b) oil prices do not persist at current levels. The outlook is therefore uncertain, if not bleak," the former finance minister said.
He said that going by the 'Introduction' and paragraphs 1.31 to 1.33, it emerges that after nearly four years in office, the NDA government has "admitted that it has failed to address the challenges in education, employment, and agriculture, and hopes to do so in the last year of its 5-year term".
He said the survey "admits" that some of the Narendra Modi government's major programmes (such as toilets, Jan Dhan accounts, LPG connections and village electrification) have "not resulted in tangible outcomes".
"The survey admits to the two underlying macroeconomic vulnerabilities - fiscal deficit and current account deficit and hints at slower consolidation. This admission belies the government's claim of 'sound macroeconomic fundamentals'," Chidambaram said.
He said the government "has thrown in the towel" and hopes that the private sector will come to the rescue of the economy.
"Altogether, it is a depressing report of the fiscal year that will come to an end in two months," he said.