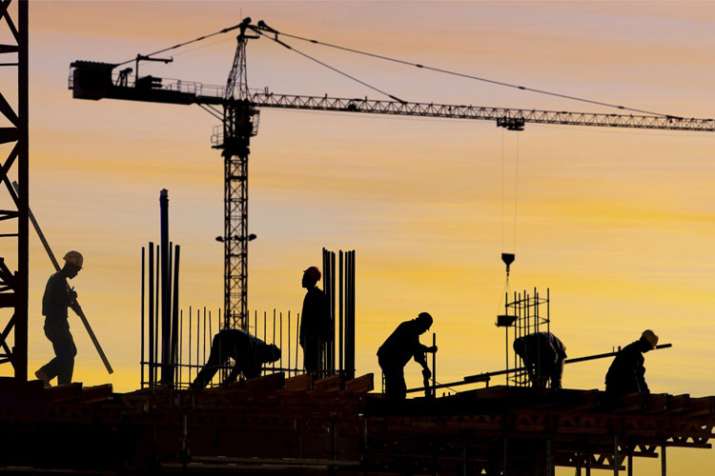 India is expected to regain the world's fastest growing major economy tag as it is likely to clock 7-7.5 per cent growth rate in 2018-19, up from 6.75 per cent in the current fiscal, the Economic Survey said on Monday. 
The economy, said the survey for 2017-18, will grow on the back of major reforms which would be strengthened further in the next financial year. 
The survey was tabled in Parliament by Finance Minister Arun Jaitley. 
"A series of major reforms undertaken over the past year will allow real GDP growth to reach 6.75 per cent this fiscal and will rise to 7 to 7.5 per cent in 2018-19, thereby re-instating India as the world's fastest growing major economy," it said. 
The reform measures undertaken in 2017-18 can be strengthened further in 2018-19, it said. 
The survey points out that India can be rated as among the best performing economies in the world as the average growth during last three years is around 4 percentage points higher than global growth and nearly 3 percentage points higher than that of emerging market and developing economies. 
It said that the GDP growth has averaged 7.3 per cent from 2014-15 to 2017-18, which is the highest among the major economies of the world. 
"That this growth has been achieved in a milieu of lower inflation, improved current account balance and notable reduction in the fiscal deficit to GDP ratio makes it all the more creditable," it said.
Here are 10 highlights of Economic Survey 2017-18:
1• GDP to grow at 6.75 per cent this year and by 7-7-5 per cent in the next fiscal year (2018-19). The mid-term economic survey tabled in August last year had projected the annual growth at 6.5 per cent. 
2• The Economic Survey says there has been a large increase in unique indirect taxpayers under the GST compared with the pre-GST system. Also, there has been an addition (over and above trend growth) of about 1.8 million in individual income tax filers since November 2016. 
3• Jobs and agriculture to be key focus areas. Other agenda in the policy include stabilising GST and finishing resolution of Air India.
4• Economic Survey says there is need to address pendency, delays and backlogs in the appellate and judicial arenas.
5• Target for fiscal consolidation specially in a pre-election year can carry a high risk of credibility. Current account deficit for 2017-18 expected to average 1.5-2% of GDP
6• Consumption demand to grow next year, however it might be affected due to oil prices, CEA Arvind Subramanian said in a press briefing. He added that with $10 rise in global oil prices, GDP comes down by 0.2 or 0.3 per cent.
7• Major achievements this year gone are the launch of Goods & Services Tax, decisive tackling of Twin Balance Sheet challenge and validation of achievements and recognition of medium term prospects, said CEA Arvind Subramanian.
8• According to the CEA, temporary effects of demonetisation and GST have dissipated, and that robust revival is going on. 
9• GST revenues have better buoyancy than previous taxes
10• Private investment is poised for rebound, says economic survey 
(With Inputs from PTI)