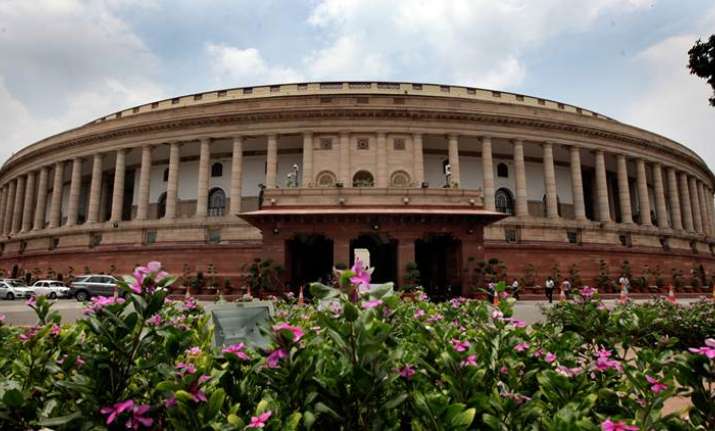 Two all-party meetings are scheduled to be held today, ahead of the Budget Session of Parliament which will start on Monday, IANS quoted government sources as saying. 
Parliamentary Affairs Minister Ananth Kumar has called for an all-party meeting at 4.00 pm, and Speaker Sumitra Mahajan will hold a meeting at 7.30 pm, which will be followed by dinner, sources said.
The Budget session of Parliament will start on Monday, with President Ram Nath Kovind's address to a joint sitting of the two houses. This will be Kovind's first address to a joint sitting of Parliament since he took over as the President.
The Budget will be tabled on February 1. The session will go on a break on February 9. The second phase of the Budget Session will start on March 5, and conclude on April 6.
The Budget session is likely to see important bills, including one for the commission for Backward Classes, and another one of Triple Talaq being taken up.
While The Muslim Women (Protection of Rights on Marriage) Bill was stuck in Rajya Sabha after getting passed in the Lower House, the Constitution (123rd Amendment) Bill, 2017, which proposes constitutional status for the OBC commission, could not be passed in the Lok Sabha. The government had tabled the bill in Lok Sabha with an amendment alternative to the amendment made by the Rajya Sabha.
(With IANS inputs)