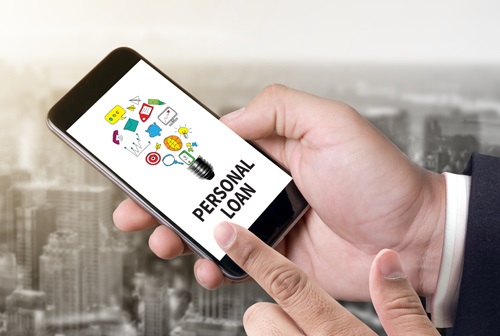 Government employees and teachers – rejoice! A number of banks and NBFCs are offering personal loan schemes with a special rate of interest and a broad range of benefits. 
If you are seeking essential funds in an emergency, you can now opt for a Personal Loan and prevent exhaustion of your savings. Although you might consider using the funds from your insurance policy, it may or may not fulfil the monetary need completely. As a government or defence employee or a teacher, you can now avail a personal loan for government employees at an attractive interest rate with easy and minimal documentation.
Personal Loan for Government Employees
Private and multinational companies offer attractive perks and increments to their employees. Being a government employee doesn't mean you are at a disadvantage. Whether you want to revamp your home or take a vacation, you can take a personal loan at attractive interest rates which private sector employees cannot benefit from. In the recent past, many banks and NBFCs have devised special personal loan schemes for government employees and teachers. These include employees at Maharatna PSUs, Navaratna PSUs, public sector banks, central and state government companies, Indian Railways, Indian defence services and educational institutions.
While the interest rate may be discounted, other rules and requirements of loan remain the same such as having a reliable credit score. A good credit score will ensure that you get attractive interest rate, while a poor score may mean higher interest rate or even loan rejection. If you have a poor score, you may need to take corrective action to improve it before availing of a loan.
Eligibility for Personal Loan at special interest rate
To be eligible for a personal loan at lower interest rates, need to fulfil one of the following conditions:
Officials of central or state government.
Employees working in the government sector including public sector undertakings (PSUs), and central and local bodies.
Permanent defence employees. Apart from Indian Navy, Army and Air Force, it includes officials of Military Station Headquarters, Border Security Force (BSF), Central Reserve Police Force (CRPF), Central Industrial Security Force (CISF), Services Selection Board (SSB), National Disaster Response Force (NDRF), and Indo Tibetan Border Police (ITBP).
Confirmed and permanent employees of educational institutions including schools, colleges, universities, and autonomous bodies.
Additionally, you need to fulfil the below mentioned general eligibility criteria:
Age: Minimum 21 years and maximum 65 years.
Income: Minimum income of Rs 20,000 for government and permanent employees. The threshold may vary depending on the lender.
Credit score: It should be 700 or more along with good credit history.
Interest rates
Every bank and NBFC offering this special scheme is likely to have a different Personal Loan interest rate depending on the government entity you are working for. The loan amount may vary as well. The interest rate starts from 10.99 per cent and can go up to 16.75 per cent. Using an online EMI calculator, enter the loan amount, interest rate and period to know the monthly outgo. 
Other charges
Processing fee and foreclosure charges are additional cost items you must consider before applying for a Personal Loan. Usually, the processing fee is higher than that for secured loans. It can go up to 2 per cent of loan amount. However, some lenders charge zero processing fee to employees working in the defence sector.
Documents required
You can now get a personal loan easily and swiftly. All you need to do is submit a few important documents along with your employment history with the government organization and you are good to go. Here is a list of paperwork needed:
Duly filled application form
Proof of age, identity and address like Aadhaar card, passport, PAN card
Income proof: Last 6 months salary slips and bank statements and Form 16 for last 2 years
Conclusion
A personal loan is handy in financing debt consolidation, medical emergencies or even a wedding or a dream vacation. Depending on your profession as a government/defence employee or a teacher, you can now choose from a long list of lenders. You can check your eligibility for a personal loan by using online eligibility calculator. Other than a bank, you should also look at attractive options offered by NBFCs such as Bajaj Finserv -- a reputed financial institution known for providing personal loans at attractive interest rates.
(This is a sponsored article. This disclaimer informs readers that the opinions expressed in the article above do not necessarily represent the views of India TV Editorial Team. India TV is not responsible for the content in this article.)