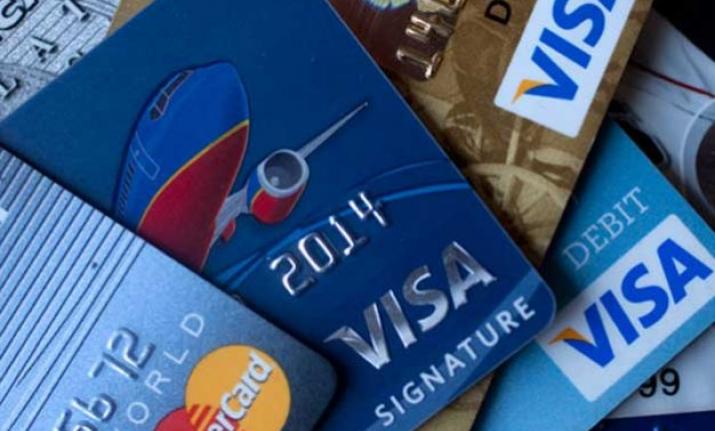 Have you noticed that banks always market their credit cards for the rewards and branded benefits and not for their other features? Almost all credit cards offer the same features when it comes to EMIs, interest rates or balance transfer facility. It is the rewards program on the basis of which credit card companies differentiate themselves from each other. Some credit cards like RBL Bank Credit Card offer extra reward benefits on shopping while others make travel cheaper by offering air miles.
With so many options available in the market, it is easy to get confused about which credit card to choose that offers you the best rewards. And even after getting the right credit card, users do not make optimum utilisation of their rewards programme.
Before talking about how to make the best utilisation of your Bajaj Finserv Credit card or any other bank credit card that you may have, let us first understand how reward points work. All credit card companies offer a certain number of reward points on every Rs 100 spent on the card. The benchmark may differ from bank to bank but the entire idea of how reward points are accumulated stays the same for all. These points, when accumulated up to a certain limit, can be redeemed against a number of items including gift vouchers, merchandise and more. On some credit cards, you will get air miles instead of reward points which can only be utilised for booking flight tickets or hotels. Also, different credit cards offer extra spend-based benefits like that on shopping, departmental store purchases, travel, dining or for brand loyalty.
Even if you choose one of the best rewards credit cards, you will not be able to get direct benefits from these points in the following situations-
• Credit card reward points have expired.
• The bank has changed its terms and conditions with respect to reward points.
• There is a minimum spend limit for the points to be valid which you have not reached.
• You shop at a store that is not included in the list of your bank's authorised stores.
When getting a rewards credit card, it is best to put some thought into it. Given below are a few strategies you can use to make the most of your credit card reward programme:
1- Align rewards with your interests
Banks will always try to entice you with credit cards that come with a whole bunch of reward benefits but you must choose one that offers benefits on purchases that you are most likely to make. For example, if you a frequent traveller, a card with extra air miles offer on certain airline would not hurt. Similarly, if you shop a lot, store branded benefits would work best for you. If you are not sure about what type of rewards to go with, just select a card that offers cashback on basic spending like groceries, apparels, etc. The idea is to not go for a credit card just because your bank said it's the best, if you are not sure.
2- Don't spend only for earning rewards
The reason why banks market their reward programs so much is to entice customers and encourage them to spend more on the card. This, in fact, is what you should avoid. Do not make purchases that you do not need, just for the sake of earning rewards. Remember, at the end of the day, credit card purchases are your borrowings and if you fail to pay back in time, a debt spiral is not far away. If you are already in debt and little credit is left, it is best to turn off those notifications and emails that tend to sway you away.
3- Compare the rewards on different credit cards
Do not make decisions on impulse. Always compare the reward benefits that similar credit cards are offering on the same spend category or with the same brand. Again there are credit cards with amazing reward benefits but they come with substantial annual fee which neutralises the monetary value of the rewards. And on top of that if you fail to use the card enough, the annual fee becomes a major part of your annual expenses. So it is best to compare different credit cards based not only on the benefits but also on the cost of owning them.
4- Shift major expenses to the most rewarding card
Using multiple credit cards with little expenses on each will not earn you enough points on any of them. Prepare a budget and categorise the expenses. When you have done this, plan it in a way that you put most of your expenses on one credit card to maximise the rewards. Keep track of the accumulated reward points to find out the best time to make good use of them before they expire.
5- Read the fine print
Credit card reward programmes come with a whole bunch of terms and conditions. As a customer, it is extremely important for you to read the fine print in order to optimise your reward points. Some banks hold the rewards valid only if you have reached a specific spending limit. Banks are also authorised to make changes in terms and conditions at their sole discretion. Though they are likely to communicate any such changes to their cardholders, it is best to stay updated on your own if they don't.
6- Stay updated with offers and schemes
Do not blindly go shopping and add to your credit card burden because you received an email from your credit card company. Know what is trending in the market, and whether shopping for that particular item through your credit card actually saves your money. Keep an eye on the festive season sales as a number of banks partner with e-commerce companies nowadays to offer extra rewards and discounts to their users. 
Besides these, you should also keep a check on the expiry of your reward points. 
It is not enough to make purchases with your credit card and earn rewards. Paying your EMIs on time is also important. Delay in payment results in heavy penalty which the reward points cannot make up for. You need to understand that reward programs are meant to benefit the banks and credit card issuers. Users will be able to derive benefits from this program only by making strategic use of their credit cards. Know your credit card; understand the rewards and the expenses that lead to extra rewards; make thoughtful purchases that add to your reward benefits and only then you will be able to make the most of your reward points.
(This is a sponsored article. This disclaimer informs readers that the opinions expressed in the article above do not necessarily represent the views of India TV Editorial Team. India TV is not responsible for the content in this article.)