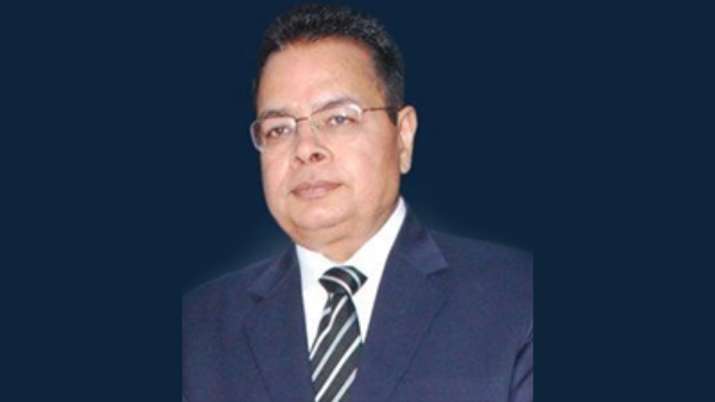 Mr. Ashok Gupta, Chairman, Sakarni is a self-made man, and has crossed a sea of difficulties to reach the current state. The learning that he wants to share on this platform is to never give up and keep trying until you get the solution because all problems have a solution only if you try hard enough. This has always inspired Sakarni to focus on the ever-changing demands of the market and launching the most effective and efficient quality products to satisfy their customers after legitimate research and development, said Mr. Ashok Gupta, Chairman, Sakarni Plaster.
Q. When was Sakarni Plaster founded?
A. Sakarni was established in 2003.
Q. What is Sakarni Plaster all about?
A. With the purpose to provide affordable, quality and enhanced solutions for construction and beautification purposes for all types of constructions, we have come a long way from then, and plan to never stop satisfying our customers. India is a developing nation and is moving rapidly towards the state of being called a developed nation. We are working our best to contribute in this process and make it a success. Sakarni has also set foot in global collaborations and partnerships to maintain the global standards and practices in the industry, keeping us ahead of our competitors in all manners. The recent joint venture with Gipskarton is just one of the examples of our continuous want to meet international quality standards and expand our product line.
Q. What is the USP of Sakarni Plaster?
A. It has been a part of our company's core to have a massive focus on research and development. The result is one of the widest product range in the industry and meeting the ever changing needs of the market and customer. This has also led us to provide superior quality products because of the continuous improvement in existing products and introduction of new products by adopting new technologies and creating products for the future. We are also continuously committed towards recruiting experts and innovators in our team. Not only this but our collaborations with the big players of the international market along with our state of the art equipment has helped us meet global standards for our product range and never stop at creating and innovating.
Q. How is the response from the market to you brand?
A. Sakarni has emerged as one of the leading brands for the aforementioned range of products. Available at reasonable price, our brand fetches you the best return for your investment to enhance home or office environment. The finishing provided by our products is sure to attract many eyeballs. The brand has been a result of many years of intensive effort in the industry.
Q. Which are the flagship products of Sakarni?
A. Sakarni has always believed in creating futuristic products and hence has focused on research and development with the main aim of providing modern products to the market and consumers which are most economic and effective. Some revolutionary products introduced by Sakarni are listed below:
• Sakarni Plaster Bond
• Sakarni Water Repellent Putty
• Sakarni Vermiculite Based Gypsum Plaster (N1 plaster)
• Sakarni Sand Cement Ready Mix Plaster
• Sakarni Putty Colorant
Q. What are the core objectives of Sakarni?
A. Constantly thriving from the past few decades to provide the best of the best in the realm of high-quality beautification and construction solutions and maintaining the finest quality at an optimum cost. Always focusing on growth by building strong clientele and by bringing state-of-art decor to every household. To become the biggest name pan-India and globally in beautification & construction products and in rendering sustainable, eco-friendly construction solutions. Always focusing on boundary less innovative and creative processes to leave a deep imprint on every household across the globe by 2040.
(Disclaimer: This is sponsored content. The liability for the article solely rests with the provider. The content has not been verified by India TV channel and IndiaTVNews.com)