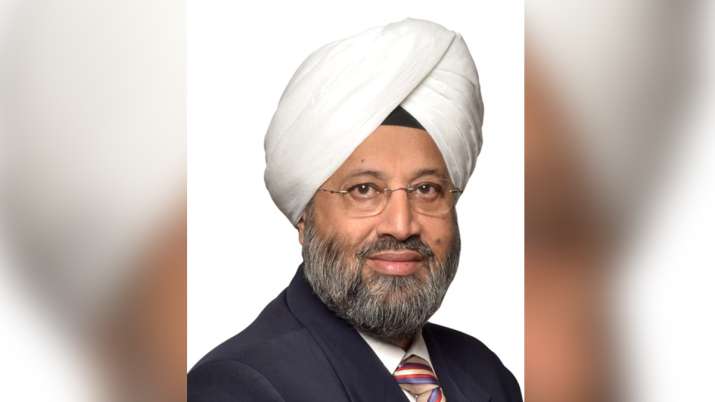 Dr. Satinder Pal Singh Bakshi is a renowned personality in the field of Homoeopathic Medicine. Known for the highest standards in the practice of homoeopathy, he is also the Chairman cum Managing Director of Bakson Drugs & Pharmaceuticals Private Limited along with being the Founder and Chairman of Bakson Homoeopathic Medical College & Hospital. It was during Dr. S.P.S. Bakshi's initial years in the practice that he realised the need of coming up with a homoeopathic shampoo as his patients kept inquiring about it. What Amala is for hair in Ayurveda, Arnica is for hair in homoeopathy. There were very few hair shampoos with Arnica available in the market at that time. That's when he decided on coming out with a homoeopathic solution for hair fall, a shampoo with Arnica extracts. With 10 years of an established clinical homoeopathic practice, on 30th July' 1983 he launched Bakson's Sunny Arnica Shampoo. It was an instant success and was very well received as it was the first of its kind in the market. After this there was no looking back. He gradually entered into the manufacturing of homoeopathic medicines and eventually introduced Bakson's patents. Today, Bakson Drugs & Pharmaceuticals Private Limited has a complete range of Homoeopathic products and is currently one of the top most manufacturers of homoeopathic medicines of Indian origin.
In his 47 years of experience as a Homoeopathic Practitioner, Homoeopathic practice   comes   naturally to Dr. Bakshi. He has treated over 1, 00,000 patients. With his consistent efforts, Bakson's Homoeopathic Centre for Allergy is a leading homoeopathic company. Bakson's chain of ultra modern homoeopathic clinics, is known for treating Allergic Manifestations of Skin, Digestive, Musculoskeletal and Respiratory diseases. The clinics provide homoeopathic care under personal supervision of qualified homoeopaths trained by Dr. S.P.S. Bakshi. 
Our patients are dispensed only those medicines those are prepared at the state of the art Bakson's homoeopathic facilities in packed, hygiene blister packs. This ensures effective and fast relief to the patients. However, Bakson Group understands that health is a balance that cannot be achieved through prescriptions alone. Those in our care are motivated to adopt a healthy lifestyle with proper diet and exercise. They are also given counselling to help them cope with their disease.
He has treated over 10 Lakh patients for various acute and chronic health conditions with Allergy being his core expertise at his chain of clinics, Bakson's Homoeopathic Centre for Allergy. Treating the person as a whole, using innovative analytical approaches and techniques; many of which have been featured in various media publications are a source of both information and inspiration among budding homoeopathic practitioners.
Dr. Bakshi is an alumnus of Nehru Homoeopathic Medical College, New Delhi and holds a D.H.M.S. from the Board of Homoeopathic System of Medicine. He has also served as a President of the Central Council of Homoeopathy for close to 2 decades. He is a member of several esteemed professional organizations and is the recipient of various national and international awards. Known for his philanthropic activities, he likes to spend his free time researching on new approaches for effective Homoeopathy.
(Disclaimer: This is sponsored content. The liability for the article solely rests with the provider. The content has not been verified by India TV channel and IndiaTVNews.com)