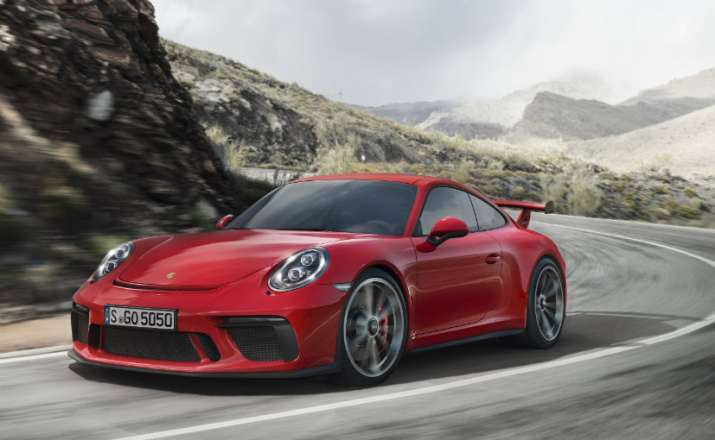 German automaker Porsche on Thursday expanded its 911 range in India with the launch of the 911 GT3 at a price of Rs 2.31 crore (ex-showroom, pan India). 
Said to be the more driver-focused version of the 911 range, the GT3 uses a naturally aspired flat-six boxer engine and suspension modifications. However, it is not as uncompromising as its GT3 RS- or GT2-badged upgrades sold in international markets.
 
The 911 GT3 was unveiled at the Geneva Motor Show earlier this year, and comes with modifications like revamped chassis with rear axle steering, and improved handling due to lightweight construction. 
Powering the new Porsche 911 GT3 is a naturally aspired 4.0-litre, flat-six engine that can produce 500 PS of power and 460 Nm of torque. The engine is mated to a 7-speed PDK automatic or 6-speed manual gearbox.
The automatic transmission variant can reach the speed of 318 Km/h and can sprint from 0-100 km/h in just 3.4 seconds while the manual variant has top speed of 320 Km/h and can hit 0-100 km/h in just 3.9 seconds.
The body shell is carved in a composite made from aluminium and steel, with the front and rear ends in lightweight polyurethane. The rear wing is made from carbon-fibre and the GT3 also features centre-locking wheels.