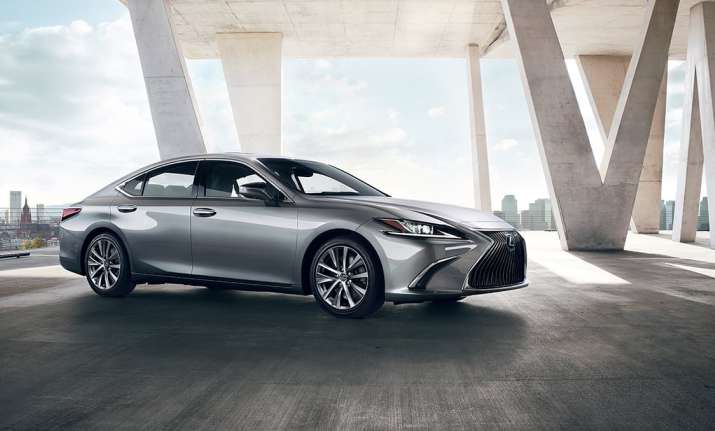 Japanese carmaker Toyota's luxury vehicle arm, Lexus, Monday launched an all-new version of its hybrid electric car, ES 300h in India priced at Rs 59.13 lakh (ex-showroom all India).
The seventh generation ES 300h is powered by a 2.5 little petrol engine coupled with Lexus' fourth generation hybrid system.
"Our country is going through the problem of pollution and we strongly believe that hybrid electric vehicles are a solution for it," Lexus India President P B Venugopal told reporters here.
Catch all the latest news about Lok Sabha elections 2019 HERE
With enhanced riding comfort and driving dynamics, the all-new ES 300h delivers a fuel economy of 22.37 kmpl, the company said.
The model is equipped with 10 airbags and other safety features such as vehicle stability control, hill start assist besides anti-theft system with break-in and tilt sensors. 
When asked about the company's plans for India for future mobility, Lexus India Chairman N Raja said, "For us, all technology will co-exist. While electric vehicles are the future, hybrids will be the bridge."
"We are working on several technologies, including hybrids, EVs and fuel cells and we will come up with the appropriate technology," he added.
Lexus began its India journey in March last year. It has presence in eight cities covering 80 per cent of the luxury car market in India, Venugopal said. 
Out of its six models available in India, four are hybrid vehicles.