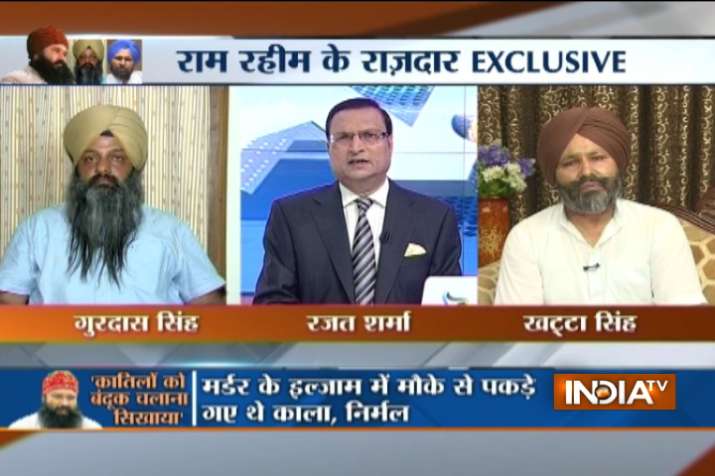 On Monday, the CBI court special judge sentenced Gurmeet Ram Rahim to a total of 20 years' rigorous imprisonment for raping two female devotees more than 15 years ago. But this seems to be only the tip of an iceberg. I interviewed Ram Rahim's former manager Khatta Singh and a former sewadar Gurdas Singh Toor live on television, and what these two ex-employees revealed was chilling. One feels sad and also angry on listening to such revelations. A fake godman rapes his female devotees, intimidates them and carries out forced abortions. One wonders how this baba can carry out such crimes in the guise of religion. The two ex-employees revealed how the fake godman had a gang of killers with him, they had code words assigned for specific acts, the hospital which he was running ostensibly for social service, was being used as a den to castrate his male devotees. The fake godman used to pay off the parents of his rape victims, and those who refused, were put to death. Is Ram Rahim a human being or a demon? Twenty years of imprisonment are nothing considering the gravity of his crimes. I hope more rape survivors would come forward to testify against the fake godman, who must get the punishment he truly deserves.
Watch the full episode here:
Aaj Ki Baat: Monday to Friday, 9 PM
India's Number One & the most followed Super Prime Time News Show 'Aaj Ki Baat – Rajat Sharma Ke Saath' was launched just before the 2014 General Elections. Since its inception the show is redefining India's super prime time and is numerically far ahead of its contemporaries.