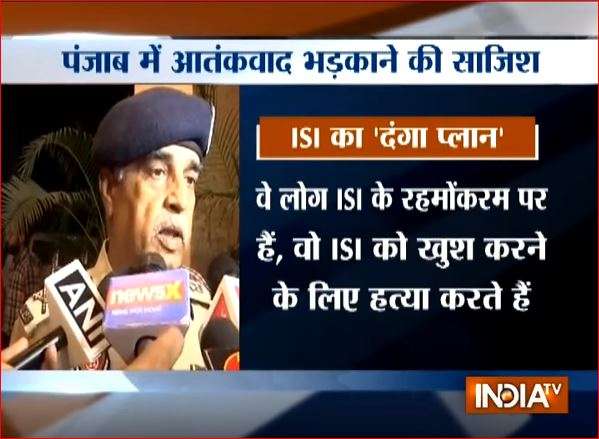 Punjab chief minister Capt Amarinder Singh has revealed that the Pakistani spy agency ISI had "hatched a major conspiracy to fan communal disturbances in the state" by killing  RSS and other Hindu leaders recently. This, he said, came to light with the arrest of members of a "terror module' comprising Sikh separatists from abroad.
Capt Amarinder Singh needs to be praised for acting with patience and he refrained from making a political issue out of this. Those killed belonged to RSS, BJP and Shiv Sena and were opposed to Congress. It is a matter of concern that the ISI, after being frustrated in its attempts to foment violence in Kashmir, has now shifted its attention to Punjab, ruled by Congress party. 
The motive behind this was to create communal tension between Hindus and Sikhs. The people of Punjab clearly understand this nefarious game of our enemies and our security agencies are on alert. We should not be complacent and be on our guard against such despicable attempts to create disturbances, whether it is Punjab or Kashmir.
Watch the full episode here:
Aaj Ki Baat: Monday to Friday, 9 PM
India's Number One and the most followed Super Prime Time News Show 'Aaj Ki Baat – Rajat Sharma Ke Saath' was launched just before the 2014 General Elections. Since its inception the show is redefining India's super prime time and is numerically far ahead of its contemporaries.