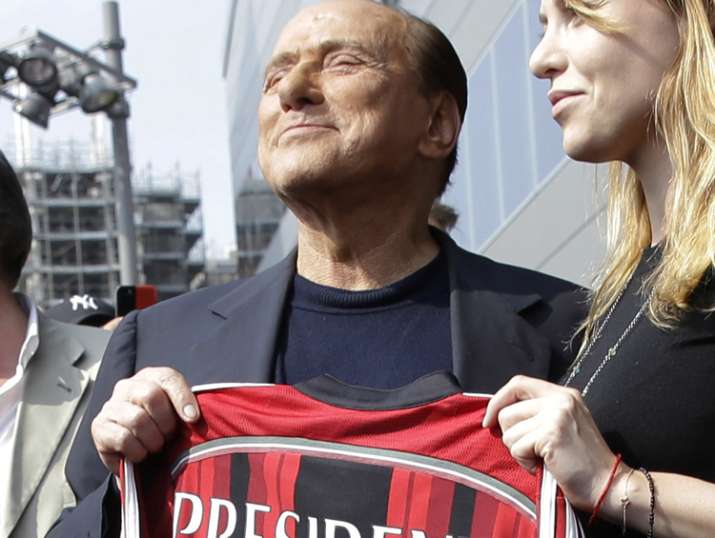 Seven-time European champions and Italy's most successful club in international competition AC Milan has been sold to a Chinese-backed consortium for 740 million euros (Rs 5,000 crore) by the company owned by former Italian Prime Minister Silvio Berlusconi.
Fininvest, the company owned by Berlusconi, sold its entire stake of 99.93 per cent to Rossoneri Sport Investment Lux. This is the first time in 31 years that the company's ownership has changed hands. 
The group, led by Chinese businessman Yonghong Li, has been attempting to buy Milan for some time but the deal has hit a series of delays and the sale has been postponed twice.
Fininvest and Rossoneri released a statement Thursday announcing that both had completed the transfer of the stake in Milan.
"The closing is the last step of the purchase agreement signed on August 5th 2016 and renewed on March 24th by Fininvest CEO Danilo Pellegrino and David Han Li, as a representative of Rossoneri Sport Investment Lux," the statement said. 
"The terms of the agreement are the same disclosed in August and reflect of an aggregate evaluation of AC Milan equal to EUR740 million, which includes the club's indebtedness, equal to EUR220 million as of June 30th 2016. A EUR90 million refund for AC Milan's running costs anticipated by Fininvest from July 1st 2016 hitherto add up to the evaluation," it said. 
"Rossoneri was supported by the financial adviser Rothschild & Co. and by the law firms Gianni, Origoni, Grippo, Cappelli & Partners and Gattai, Minoli, Agostinelli & Partners. Fininvest was supported respectively by Lazard and Studio Chiomenti," it added. 
Rossoneri has confirmed their commitment to undertake significant capital increases and liquidity injections aimed at strengthening AC Milan's financial structure.
AC Milan, the seven-time European champions, are Italy's most successful club in international competition and had been owned by Berlusconi since 1986.