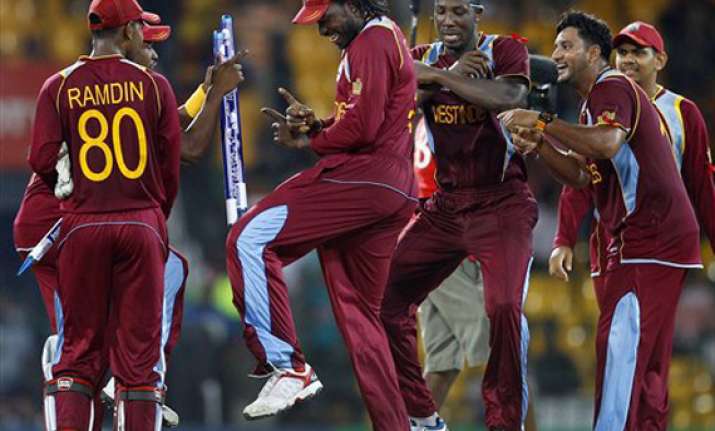 Colombo, Oct 6: West Indies batsman Chris Gayle led his teammates in a "Gangnam style" victory dance after their emphatic 74-run win over Australia in the World Twenty20 semifinals on Friday.
Gayle, who smashed an unbeaten 75 as West Indies sealed their place in Sunday's final against host nation Sri Lanka, said he watched the South Korean pop video at home a few months back "and I saw it on a lot of programs."
The video has been viewed more than 350 million times on YouTube and Gayle copies the rodeo-style dance when he takes a wicket or West Indies wins a game.
But Gayle says "it just happened, it wasn't really planned. To be honest with you, it depends what type of mood I am in."