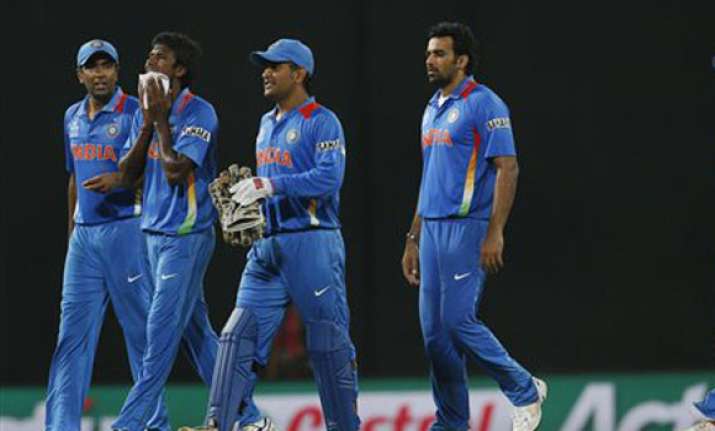 New Delhi, Oct 3: As Team India exited from the T20 World Cup, major newspapers have questioned several decisions taken by captain Mahendra Singh Dhoni during the tournament. 
The Times of India said, Dhoni committed  "a major captaincy gaffe" by dropping Harbhajan Singh who finished with figures of 4-12 when India crushed England in the opening round.
"Dhoni will have much answering to do about why he didn't play veteran off-spinner Harbhajan Singh on a wicket on which Pakistan played four spinners against Australia with much success," The Times of India said.
"The Proteas are as bad players of spin as anybody in the world, so why was Harbhajan, who took four for 12 against the English, not brought on in this game at the expense of a seamer, preferably Balaji?"
Delhi's tabloid Mail today wrote: "Every captain's term has a shelf life and after five years at the helm, Dhoni's seems to have come to an end."  
The tabloid questioned Dhoni's "mind-boggling decision-making" during Tuesday's game with South Africa. "The entire match was littered with his mistakes, right from playing just one specialist spinner in Ravi Ashwin, to bringing him into the attack as late as the 10th over," it added.
Mail Today wrote: "Dhoni ovrbowled Irfan Pathan inside the Powerplay, and his third over - the sixth of the innings - went for 14.  The eighth over was then handed to Rohit Sharma, who got whacked for 13 runs, including a six, as South Africa reached 63 for three."
The Hindustan Times wrote: "No one was really surprised when another tournament ended in disappointment in coach Duncan Fletcher and skipper MS Dhoni's reign as the team crashed out of the event on Tuesday."
"Champion teams have a special look and feel about them. It can be sensed in their attiude and approach to the game. We saw the India team register four wins out of five games in the World Twenty20, but the swagger of world-beaters was clearly missing."