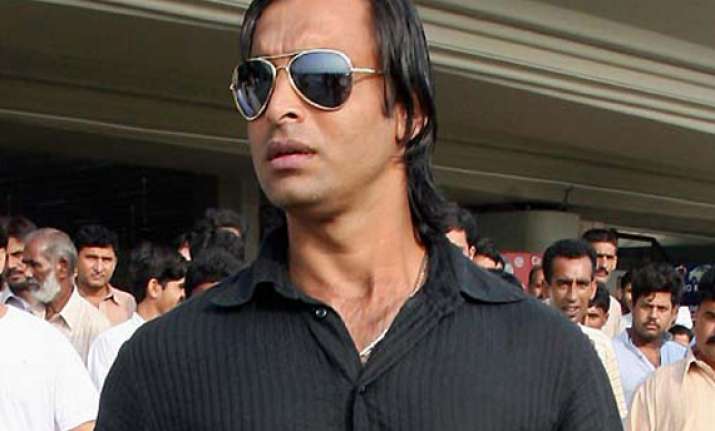 New Delhi, Oct 7 : Former Pakistan pacer 'Rawalpindi Express' Shoaib Akhtar  says money and glamour can  make youngsters go  astray in international cricket, but in some cases it is the system that turns players into "criminals".
In an interview to an Indian news channel,  Akhtar, who had come to Delhi to offer prayers at the Nizamuddin dargah, said: "How do you tell an 18-yr-old to not look at girls. There are heady temptations of fame and girls swooning over rising stars. At 20 you get fame, you've crores in your pocket, you have people who lead you down the wrong path."
Recently three British women were detained from the hotel room of West Indies batsman Chris Gayle after a party to celebrate the team's semifinal qualification in the World Twenty20 in Sri Lanka.
Akhtar said besides the temptations, the system is such that cricketers, who do not get enough support get corrupted.