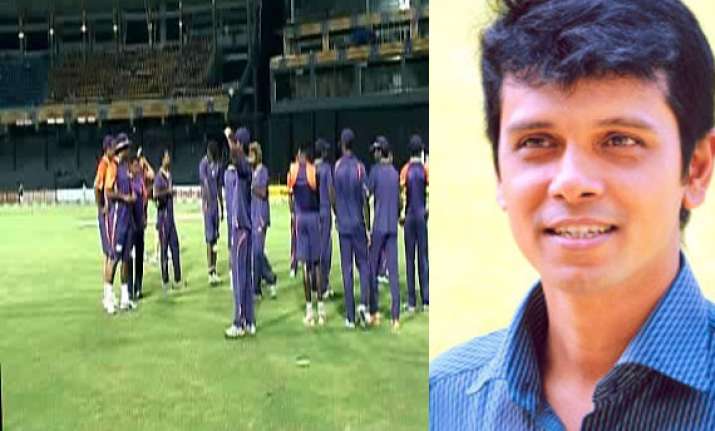 He is in ICC International panel umpire from Bangladesh. Saikat has officiatedin 8 ODI's against Sri Lanka, Australia and West Indies, 2 T-20 against Pakistan, Australia and 2 Test matches against West Indies and Pakistan.
He too agreed on receiving the payments for the assignments in black money.
But while asking for the favours, he told us that he will not give any kind of favour in any match.
On the other hand, promoter of SLPL Sandeep Bhammer was caught on camera asking around 65 lakhs in Indian currency all in black for the SLPL sponsorship.
He is the Lalit Modi of SLPL, Chairman of singapore based company, Somerset Entertainment Ventures pvt ltd.
He is the only promoter of SLPL and holds overall sponsorship rights of SLPL. He claims that he is the Lalit Modi of SLPL. Sandeep is also having his team in SLPL called Kandurata Warriors.
Sandeep told that he needs 120,000USD as sponsorship money for his team, Kandurata Warriors. He also said that he will not show the  money on papers and demanded to pay entire money in cash in India.
Sandeep also told us that he need that money in US dollars in India. He guided us to pay 120,000USD in cash to his man in mumbai and, from there he will simply reroute that money to Singapore.
This is simply a Hawala. He also told us that we can take sponsorship of all the Six Franchisees, playing in SLPL. The amount he quoted per franchisee is 100,000USD. So in all he is asking us to invest 740,000USD in SLPL.
Transcript:-
S – Theek hai to aap mujhe cash, Dollar cash main de do, Bombay mein chalega, koi problem nahi hai.
R – Achha Bombay mein, how will you manage there?
S – I have to call up somebody and get it collected, Aur kya.