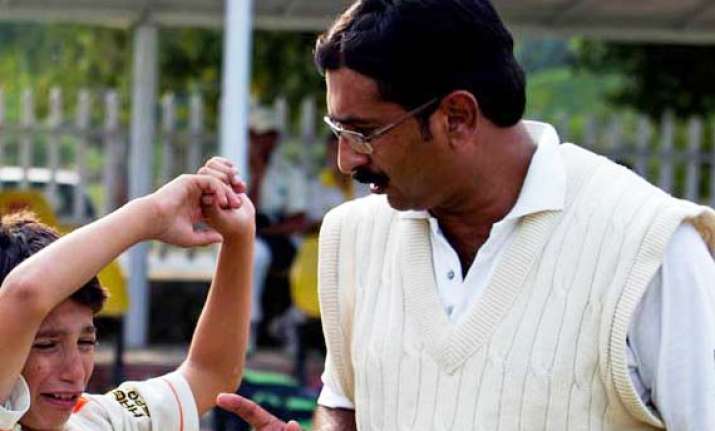 Rawalpindi, Nov 10: When Pakistani cricket coach Asif Bajwa first saw 11-year-old Mohammad Aamer bowl, he knew the boy was headed for stardom.

Bajwa gave him free training, schooling, and lodging in his own home, hoping he would become a source of pride for Pakistan, a country plagued by poverty, militancy and endemic corruption.

But Aamer, who made a name for himself when Pakistan won the Twenty20 World Cup in 2009, now sits in a British jail, one of three Pakistani cricketers disgraced in a spot-fixing scandal.

Bajwa is heartbroken, and disappointed in Pakistani leaders who he says have failed to create a sound legal system that can deliver justice and instill better values in young people.

"If laws are strictly followed, nobody will have the courage to do this," Bajwa, who runs a prominent cricket academy, said in an interview.

"What's different about other countries? There are laws prevailing, strict laws."

Cricket is a way of life and an expression of national identity Pakistan. For millions, it's also a distraction from suicide bombings, crippling power cuts and grinding poverty.

Barefoot children in poor areas use old bats and makeshift equipment to imitate celebrity players like Aamer, while the rich enjoy leisurely days at private cricket grounds.

What Aamer and his team mates -- former Pakistan captain Salman Butt and fast bowler Mohammad Asif -- did left a deep sense of shame in the South Asian country.

Aamer, 19, was sentenced to six months in a young offenders' institute for his part in a plot to bowl pre-arranged no-balls during a match against England in London last year. He pleaded guilty.

Butt was jailed for 30 months, and Asif for a year and all of the players were banned from competitive cricket for a minimum of five years.

When the scandal broke after a sting operation in the British newspaper the News of the World, protestors in the eastern city of Lahore, Pakistan's cricket capital, led a procession of donkeys with the names of the players, slapping them with shoes and pelting them with tomatoes.

Bajwa never thought it would come to this. Sitting beside an exercise bench he bought for Aamer, he reflected on the first time they met. The young boy from a poor village had never seen a proper cricket ball, instead playing with a tennis ball covered with plastic tape.

"He was very shy, totally focused on the game, not involved in any other activities, any mischievous behavior," said Bajwa, who raised Aamer like a son. "He always used to tell me 'Sir, I want to be a big player, a famous player.'"

Aamer has been compared to other Pakistani cricket greats like Imran Khan and fast bowler Wasim Akram. Some pundits believe he could make a comeback following his ban.

His coach and long-time mentor is optimistic. Bajwa plans to move to Britain for the duration of Aamer's sentence to help him reform, and says the long-haired teenager has a history of overcoming setbacks, such as serious injuries.

"Everyone is asking, 'How can you say he can play after all these years?' I say you don't know me, you don't know Aamer," he said. "Everything is possible."

But he worries there will be more scandals if the government, and cricket authorities, do not change what he calls Pakistan's culture of impunity.

"All the things they didn't control and check in the past, this is their legacy," said Bajwa, sitting in his living room in the garrison city of Rawalpindi.

"If Pakistan had punished the earlier culprits of match fixing properly, this would not have happened."

In 2000, a former national team captain, Salim Malik, was banned for life by Pakistani authorities for match fixing. Another player was also banned that year.

But punishment is rare. Regaining the trust and respect of Pakistanis, especially aspiring young cricketers, could be difficult.

"There is no doubt that Aamer is a great bowler. After this, everyone still wants to be a bowler like him," said batsman Musa Raza, 16, as he watched a practice match in Lahore this week.

"But no one wants to be a person like him."